Comprehensive Charts & Diagrams Templates for PowerPoint
 Instantly download 750+ easily editable PowerPoint Diagrams for CEOs. Represent ANY business idea quickly and visually.

What Customers Are Saying About PowerPoint Charts & Diagrams Templates for CEOs
Sharon Newton , Managing Partner, Professional Services
Great pack – helped accelerate a product summary deck I had to share with our major partner. Saved me at least 6 hours of PowerPoint design work and was much more effective than what I could have built in that time.
Nicole Fazzi , Communications and Events Specialist, Qualidigm (Healthcare Consulting)
The charts and diagrams are exactly what I've been looking for to bring some new life into our presentations. After a while, the basic Smart Art charts and diagrams become overused and they don't always have what I need to illustrate a particular point. I actually started searching online to find something I could use with puzzle pieces, and that's how I came across your product. These really help our presentations to look even more polished and professional. I have done several presentations for my CEO and he loves the new diagrams! Not to mention, it makes me look like a genius! Thank you so much!
Rutger Pekelharing,CEO, Cloud Software, Netherlands
It is helpful and it saves much time when you can browse through a stack of templates and then select and convert a suitable template for your own pitch. Not only that, it professionalizes the image of our presentations.
Roger Beattie, President RLB Holdings, Inc., Business management & Consulting, US
Access to professional graphics cuts our development time dramatically when building new courses or updating existing materials. We use developed courses in both the US and Latin America. There is never a language barrier with the right images to help explain concepts and processes.
Mike Smith, VP Marketing, Credit Union, US
Made "telling a story" so much easier, and more professional.
Vincent Gordon, Consultant, OrgStrength, US
Powerful slides – enable thought provoking dialogue. Excellent after sales which is not selling, it is "enabling"
Peter Burns, CEO, YMCA, Australia
Great ideas and fresh approach. Support is very responsive – quick reply and problem resolution.
Youcef Belkhir, Sourcing, Oil & Gas industry, Norway
This pack..improves communication efficiency, more interesting presentations.
Heiko PLange, Director, Western Australian Museum Foundation, Australia
PowerPoint Charts & Diagrams CEO Pack allows you to translate complex ideas into simple diagrams.
N Prakash, Self-Employed, India
Good concepts and diagrams have helped to present this in a much more powerful way. Regarding support: Great experience with excellent flexibility
Benjamin Levine, President, UnitedDC, Plastic Resin Packaging & Logistics Industry
Not only graphics and styles I've not been able to find anywhere else for free (like on MS.com), but to have so much in a single deliverable is great. Also, being able to ungroup items and modify them to fit my specific use has been critical.
Anne-Marie Roerink, Principal , 210 Analytics, LLC
As a keynote speaker using consumer and retailer-based research, I'm always looking for better ways to tell the story, rather than showing endless data points.The CEO pack has been a terrific resource for creating hard-hitting slides, is super easy to work with and have inspired a new look that is easy on the eyes, yet insightful for the audience.
Feedback from CEOs & Senior Managers
It quickly allows me to create professional, customizable presentations in a quarter the time or less than traditional ways. About your customer support: great turnaround and responsiveness!
Iris Mendell, Director of Talent Acquisition, Nike, Inc. (Apparel Manufacturing)
In the first presentation that I utilized the 750+ PowerPoint charts and diagrams, the folks were blown away. When the material is presented in such a professional/creative way, there is a palpable increase in the acceptance of the message.
Brent Bowler, Director Manufacturing Excellence, Wheels (Automotive Industry)
I´m so well impressed with the great tools that the package does offer. More than just PowerPoint, i also won very interesting guides for business consulting.
Abel Dabula, MD, CEDARTE
There are a wide assortment of slides with specific views that greatly improve your typical PowerPoint. The big key is the amount of time it takes to normally build something similar.
Howard Rogers, CEO, Insurance Industry
I create many types of presentations. This product gives PowerPoint a different look & feel.
Bruce A Forgrieve | Chairman | Shout-it-Now/NGO
Before the CEO pack, I had to work on creating the best way to use graphics within a PowerPoint. I heavily relied on text and spreadsheets with additional graphics to highlight points, this was always a struggle and time consuming. With the CEO pack I have been able to go through the templates and select slides that help get the message across with more graphics and less dependencies on spreadsheets. I am due to present in a few weeks, but feel this approach will allow for a better conversation.
Nelson Couvertier, Vice President, IPC Trading
It is amazing, gives an edge to an otherwise dry presentation.
Madhu Jethwani, General Manager, Jewelex India Pvt. Ltd.
This is a very good product, it helps me to get my ideas translated fast in any selected slide. My order was collected very fast and my overall experience is excellent.
Yaser Moharrak, Director | Samara | Saudi Arabia
I create a number of Strategy /Business Model presentations and I found the slides from the 750+ Charts & Diagrams CEO Pack were easy to adopt for my presentations.
Ted Gillary, COO of a Private Club | United States
Feedback from Customers in Manufacturing Industry
A wonderful and wide variety in many categories. Haven't yet begun to explore all of it yet. I had originally asked if the Mega package included the smaller ones. I received a very prompt response. Thank you!
Irene Woods, Exec Asst to VP of Finance, Lighting manufacturer United States
So far I have used this product twice. I find it useful having increased versatility with smart graphic templates.
Nydia Garcia, Product Quality Manager, Automotive Industry | United States
Well laid out slides, nice way to present some information to higher level in an easy to understand format.
Sukh Rabeendran, Production Manager | Cpkelco | United States
I create a lot of presentations to address customers, board of directors, and internally. The ease of making changes as well as the versatility of the diagrams pack is great! We are extremely positive about the PowerPoint Diagrams Pack overall (more than any other) and would recommend it to others.
Debbie Schellin, Sales & Mktg Coordinator, Manufacturing Industry United States
The different slides that pack contains is useful. I used the slides for a corporate presentation and my boss was surprised about the quality of the presentation. Excellent!
Byron Patricio Vasconez Vasconez, Corporate Relations General Motors Ecuador
Feedback from Customers in Financial Services Industry
I usually create Company highlights and Company metrics presentations. I love the variety of the diagrams in the PowerPoint diagrams pack. You have a better variety and overall my experience with this pack is very good.
Susanna Joiner, CMO, Financial Services Industry, United States
I create a number of corporate presentations. What I like most about the 750+ PowerPoint charts & Diagrams is the clean edges. Compared to other templates, your pack is professional. I have had a very good experience with your product.
Dr. Stephen Ogunyemi, VP : Financial Services Industry | United States
I really liked the variety and creativity of the CEO Pack. Keep up the great work – these slides are outstanding!
Mark Frank, Analytics Manager | Banking Industry | United States
Insightful, easy to use and very creative templates for business presentations!
Teri Cohn, Treasurer | KPC Capital | United States
Feedback from Customers in Online / IT Industry
I create a variety of presentations like Strategy /Business Model, Company Presentation, Sales and Marketing. I love the ease of use of the CEO pack. It provides a lot of flexibility to edit slides and use the templates in my current decks.
Anuar Alarcon, Sales Manager | IT Industry | Mexico
I typically create Sales presentations. I really liked the way I can easily create stunning powerful presentation slides with the product. I contacted you for some problem with adding shapes and your response of very quick and efficient. Well done …keep it up!
Jai Vinod, Sales | Homesales.com | Australia
The quality of the templates and the ability to edit them is excellent. Found the website to be informative and accurately representing the products.
David Hutchison ,President | IT Consulting | United States
What I really like is that it has many categories to choose from.
Yeoh Kuan Yew, Manager | IT Industry | United States
Feedback from Customers in Pharmaceutical & Medical Industry
We were first impressed by one of the tutorials on your website and then went through your slides. The range and variation in the CEO Pack is excellent and even those that are "not quite there" are easily amended to fit. It is brilliant! Your slides will give a real upgrade to our presentations – thank you!
Andy Phillips, Business Development Manager | Medequip UK
I usually create Training and dental-medical presentations. What I like most about the PowerPoint diagrams pack I purchased is its easy of use and modification. I have purchased diagrams from other sites, but these are the best! Overall I would rate the product 9 / 10
Pedro Ricart, President-Owner | pedroRICART Soluciones Creativas | Dominican Republic
I create number of different types of presentations. What I liked most about the CEO Pack is that it saved me a lot of work. I would rate my experience with this product overall as Excellent.
Terry McCully , CC & BW in Medical Industry | Canada
I create Company Presentations, Consulting & Training / e-learning presentations. I really liked the unique concepts. My experience with this product has been excellent.
Doug Shaddick, Training Developer | Healthcare | United States
Innovative templates and easy to use! It is useful to me for representing my ideas in a professional way.
Shady Adel El Masni, Key account specialist | Nutricia Advanced medical nutrition-part of Danone | Saudi Arabia
Feedback from Customers in Consulting Industry
The PowerPoint Diagrams from Presentation Process meets need of executives and businessmen like me to make powerful, persuasive and impactful presentations.
Sanjay Ukalkar, Director | Supply Strategy Consultants | India
I create Strategy /Business Model, Company and Consulting Presentations What I really like most about the product is that you can alter the images (templates), they are not just pictures.
Nick Mulcahy, Director | Professional Services Industry | New Zealand
I create Strategy /Business Model, Company Presentation and Consulting presentations. This product works for me.
Lee Strauss, Crisis Leadership Authority | The Leadership Crisis Guy | Australia
I have been looking forward for a product like the CEO pack which I have finally purchased. Even the e-book and presentation capsule is excellent effort. The concept of each subject is amazing and thought provoking. Somebody who has worked in the corporate world has finally understood the need. I have used some of them very differently bringing smile to my clients.
I was impressed with the response time. Delighted to be in touch with the owners of the site.
Kalyanaraman Iyer, Management Consultant | Consultancy | India
Feedback from Customers in HR, Training & e-Learning Roles
The graphics are graceful and easy to be edited per needs.
Luke C. Lu, Manager Technical Training, Product Safety Testing & Certification Industry
This is an excellent array of PowerPoint templates. If all presentations looked like these templates, you'd no longer have to worry about "death by PowerPoint". It's a great product for a great value. The concepts alone are worth the price.
Mike Bauer , eLearning Manager | Macy's Credit and Customer Service | United States
The Pack helped to beef up a recent presentation I have to my Executive Team on changing platforms for my entire organization and I received great feedback.
Support Feedback: I received immediate support on a download issue.
Christi Wedel, Training Manager, LYND Company
I create a range of presentations from Strategy /Business Model, Company Presentation, Performance Updates to Training / e-learning. I really liked the ease of use of the product and found the templates to be original and new. My experience with this product overall has been Excellent.
Faisal Alsayegh, CEO | Human Resources | United Arab Emirates
I create a range of presentations and found the product to have stunning graphics and easy of use. I would rate this product as excellent.
C.Smereka, Workforce Training Solutions | Academia | United States
When i purchased the CEO pack, I was tasked to prepare a presentation for external judges for our Quality Agency Award. The judges and also my bosses were impressed with the presentation. It definitely helped to sway the judges decision. TQVM.
Azlan Mohamed Zain, Customer Relations Officer, International Islamic University Malaysia
This is a nice comprehensive design collection – useful as reference or to quickly make a presentation & a time saver.
Greg , Director | CEXINO/E-Learning
First of all, the charts are absolutely beautiful, easy to use and allow to sell ideas very well. I contact you because I realized I had made a mistake typing the email to send me the link. Your response was very quick and efficient. Excellent!
Carmen de Salas, Teacher | EDYFICO | Mexico
Feedback from Business Owners
I liked the wide variety of ideas presented, and the fact that I am able to edit each piece to suit the client/audience. I rate my experience with this product is excellent!
Elena D'Arcy, Business Owner | Virtual Assistant Industry | United States
All of the graphics can be edited. This is great! Wonderful themes that support clear messaging. Things are good as they are.
Robert Ray, Owner | Self – Employed | United States
It saves a lot of time and impresses my clients! Excellent!
Deborah, Owner | Small business
You too can join these business presenters in making creative and engaging business presentations today…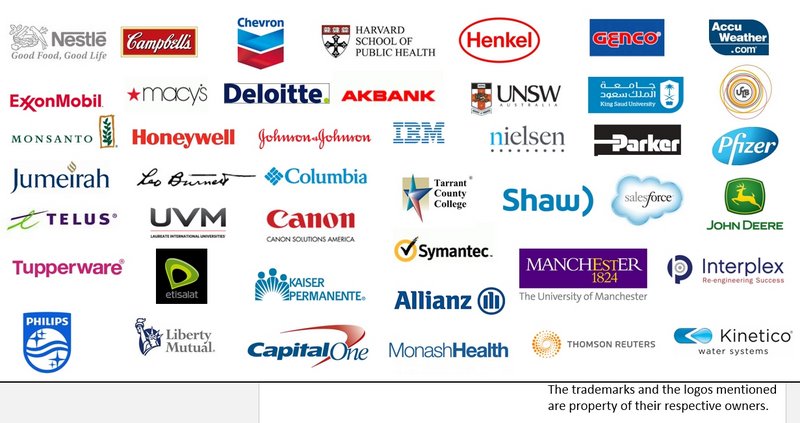 ---
---
Return to top of CEO Pack Customer Reviews Page
Please Share Your Comments & Suggestions