Home > Presentation Concepts > Presentation Ideas > Presentation Infographics
Here are 6 different infographics that quickly capture key presentation tips and ideas. Make your business presentations faster!
Here are the 6 infographics:
The complete Presentation Process
The Presentation Styles Timeline
When to Use Slides
Get Your presentation favorited online
Ways to share your presentations online and offline
About us: Presentation Process
Click on each of the infographics to see larger view
1. Info Graphic showing the Presentation Process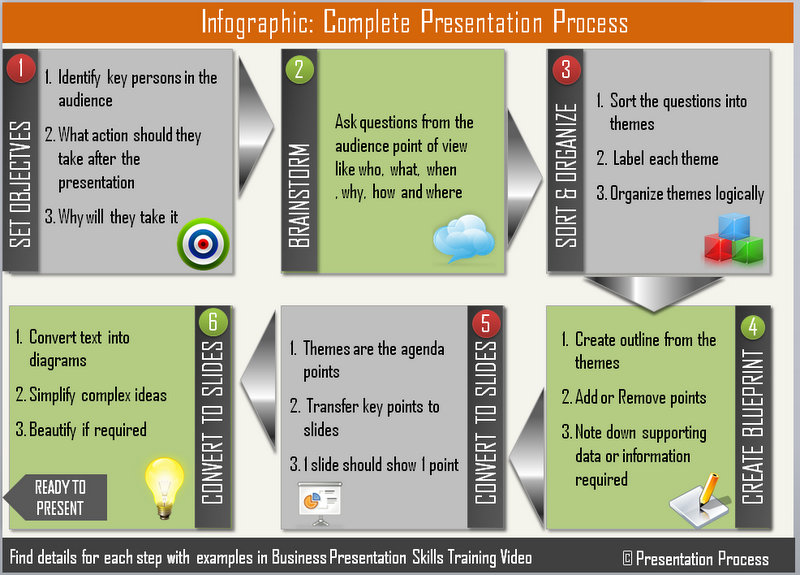 Content Source: Business Presentation Skills Training Video
2. Presentation Timeline Showing change in styles over time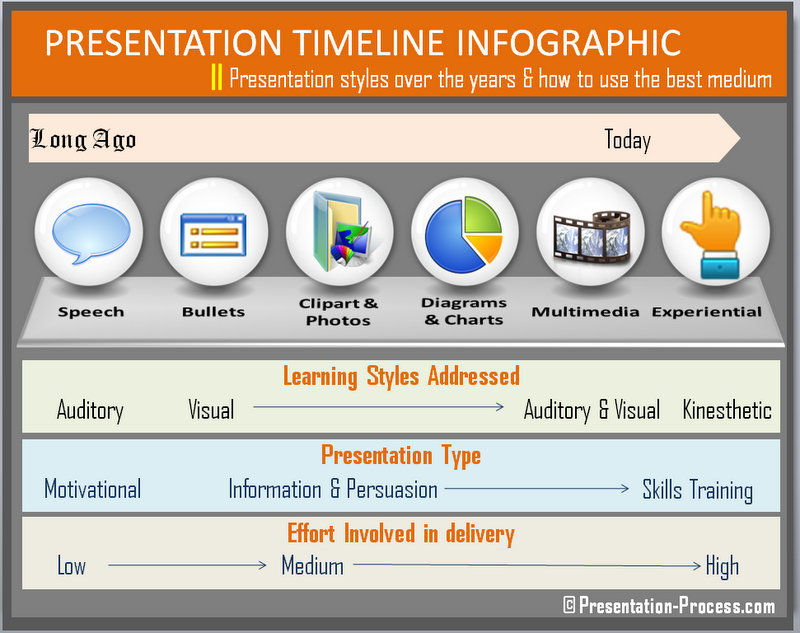 3. When to Use Slides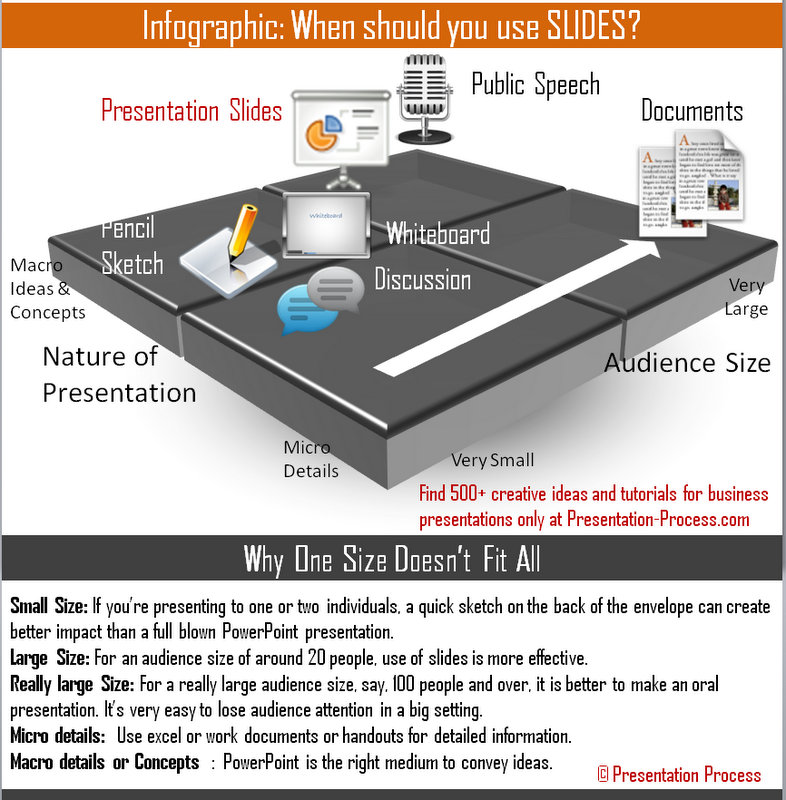 4. Get Your Presentation Favorited Online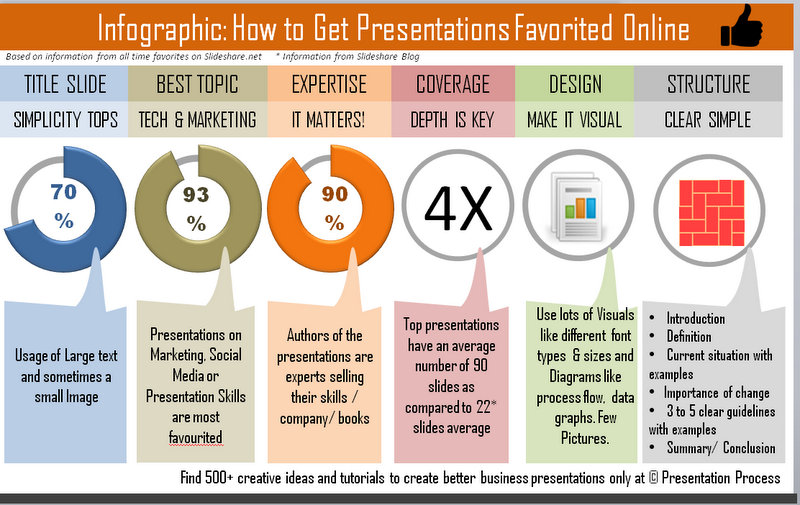 5. Ways to share your presentations safely online and offline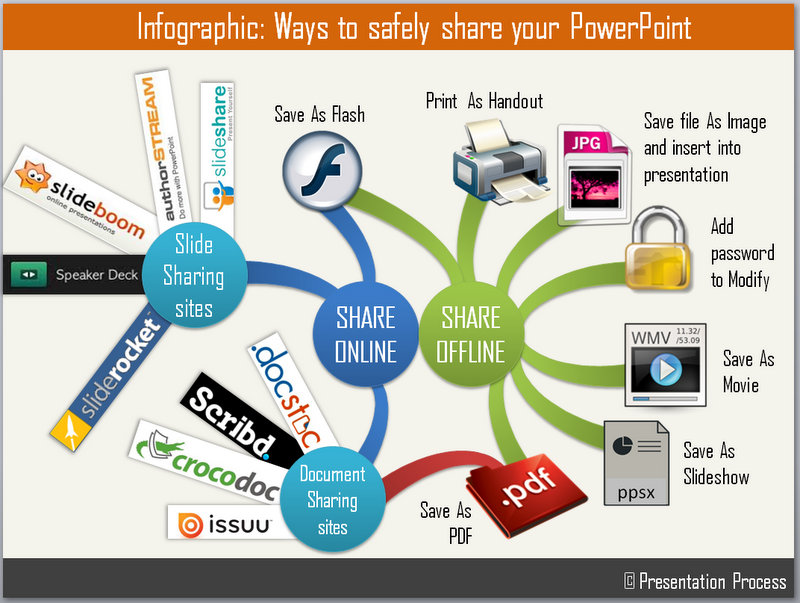 6. About us: Presentation Process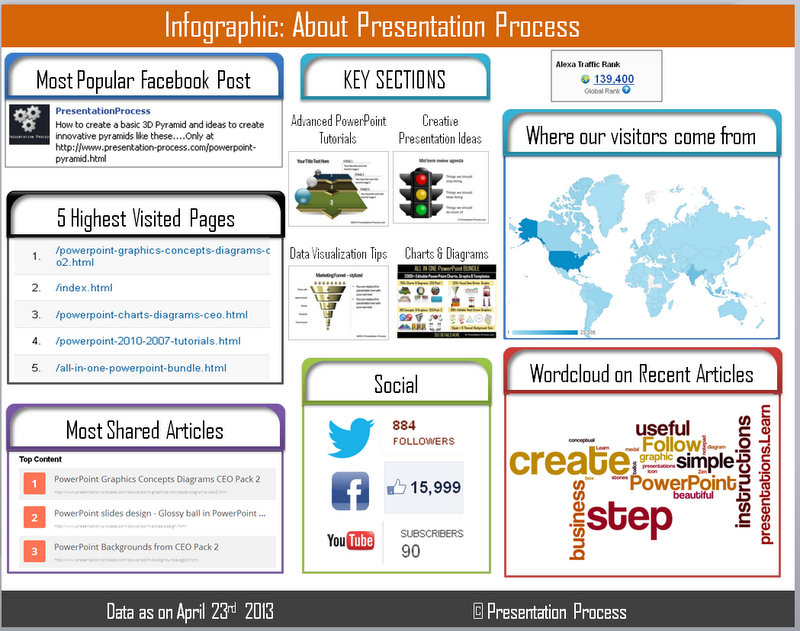 If you found these presentation infographics useful, please do leave a comment and share!.
Related: Pencil Infographic Tutorial
Return to Main Presentation Ideas page
Return to Top of Presentation Infographics page
Share Your Comments
comments