This program is currently not available.
Home  >Business Presentation Skills Training Video
Why Business Presentation Skills Self-Learning Program?
Presentation Skills are not just about having better body language or speaking technique. They are about being able to think and structure thoughts to create an impact on the audience. This is specially important in the corporate world, where communication skills can make or break careers.
This is what MINIMAL™ – our trademark approach helps you do. It creates a paradigm shift in the way managers communicate. The comprehensive 3-part program covers everything from thinking, structuring, creating slides to delivering presentations.
The proprietary material in this video has been created with care from our experience over the years in training 100s of managers and trainers.
Highlights of this training video:

Comprehensive 3-Part Video containing Slides with Voiceover
Based on a 2-day comprehensive presentation skills workshop run by the experts at Presentation-Process
Sharpen your presentation skills at your convenience
Teaches our proprietary Minimal™ Approach step-by-step
Lots of business examples and exercises to aid learning
Bonus! Download all 540 slides used in training program
The entire site Presentation-Process is a testimony to our expertise in presentations.All material on the site and in the training video is created by us.
About Minimal™ Approach
Who is it useful for?
Trainers, Managers & Business Owners
Experienced business presenters can polish their skills further with a structured approach to presenting.
Those new to presenting can learn a step-by-step approach to deliver their next presentation more confidently.
Whether you make:
Sales Presentations to clients
Training presentations to your team
Performance updates to seniors or
Project updates to your colleagues.
This practical presentation skills training video will help you take your presentations to the next level. In this program, you'll learn a step-by-step process to create remarkable presentations that gets you results.
Get the training video for yourself and your team here >>
Part 1: Thinking and Structuring thoughts for a presentation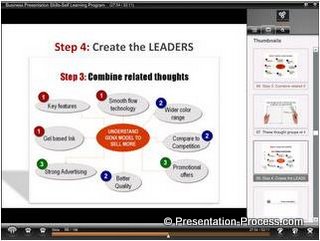 Introduction to Minimal™ Approach
Avoiding the 'Academic Professor' approach to communicating
Setting a Clear Objective with 3 critical questions
The 'insight mining' process to create Leaders and Clarifiers for a clear presentation story
Reducing time to create presentations with outline
Why Slide Design is important
PART 2: Creative & Visual Slides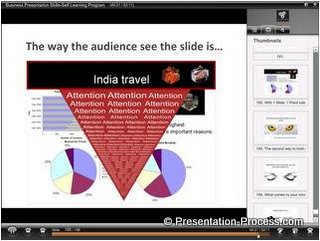 Why create Minimal™ Slides?
How to use pictures and visuals in the right way
Using simple comparisons i.e. Analogy to make complex business ideas simple and memorable
Rules to present Graphs and information to ensure credibility and audience attention
Cutting the Clutter in Slide Layout
Understanding the language of Colors
PART 3: Confident Delivery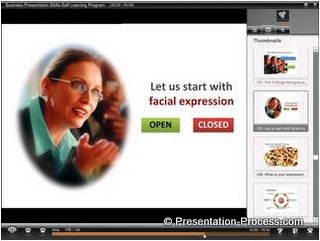 Creating an Engaging Opening
2 methods to open the presentation powerfully to establish  rapport and create trust
– 10 Hygiene Factors to remember
– Using 'visualization' techniques for confidence
– How to answer Tough Questions
– Reading Audience Body Language and responding appropriately
– Understanding Presenter Body Language
---
What does the file download contain?
1. Three Comprehensive Flash Videos with complete voice over. Fully searchable content.
2. Printable PDF Workbook
3. All 540+ slides used in training with notes, in pptx format
4. Read Me text file.
The video contains lots of business examples to make understanding easy …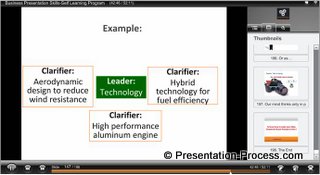 and lots of exercises to practice what you learn….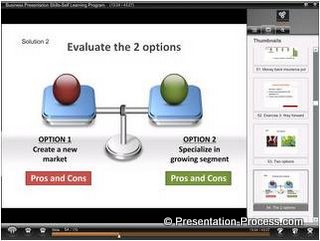 …and a printable workbook to help you can use to create your own presentations.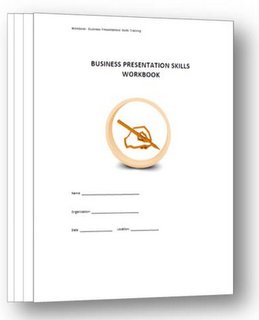 Buy NOW!
Instant Download | File: 137 MB Zip file with Flash, PDF & Pptx

Price : $125  $99 Only

Note: Your credit card account statement will show payment to PAYPAL*PRESENTN.
Have an issue checking out with PayPal? Use this Alternate checkout link
  Have a query?  Contact Us
---
Related Product Bundles
PowerPoint CEO Pack 1 + CEO Pack 2: 2 Volumes Bundle
1500+ PowerPoint charts and diagrams.
750+ PowerPoint Charts CEO Pack Vol.1
815+ PowerPoint Concepts & Models Pack Vol.2
Save $49   US $499
—————————————————-