Home > PowerPoint 2007 Tutorials > 3D Dollar Signs in PowerPoint
Learn to make stunning 3D Dollar symbols in PowerPoint 2007 for your financial presentations. Watch and learn from our video tutorial.
The Dollar symbols you'll make in this PowerPoint Tutorial are:
Uses of 3D Dollar symbol
In a financial PowerPoint presentation, it is always useful to include this sign. You can use the sign as a symbol or as a concept as follows: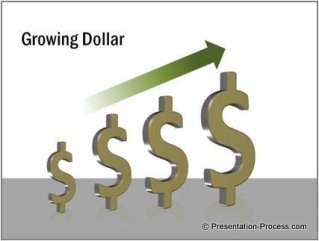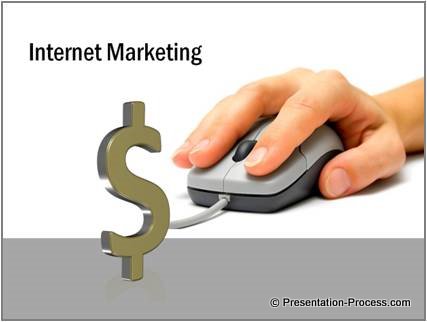 In this article you'll learn to make stunning 3D Dollar sign in PowerPoint 2007.
This method can be applied for any sign or alphabet. So, you can make a Pound Symbol, Yen Symbol, Rupee Symbol, Euro Symbol, Question Mark Symbol, or any sign of your choice using the same method.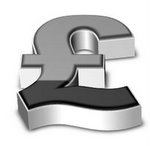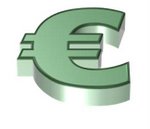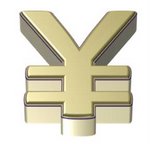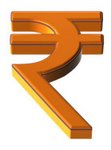 Take a look at some of the professional templates with 3D text created using the method you are about to learn.
1. Showing the poll result:
The YES or NO options is useful to showcase any marketing or customer poll.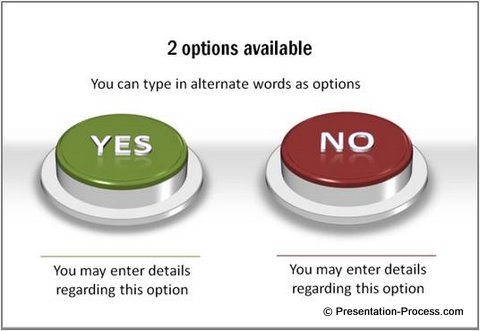 2. The question time template:
This elegant template for use during your Q and A session is created using the same 3D text technique  You can also learn how to create 3D rectangle platform here.
3. Question mark with silhouette:
Even this variation of question mark is created using the same technique.
These templates shown here are all part of our Mega PowerPoint diagrams pack. The pack has 301 unique high quality animated PowerPoint diagrams to make your slides look professional instantly.
Watch the following video to understand the method in a step by step way:
Conclusion:
You can create your own symbols and experiment with the angles, shading and lighting. It takes some experience to get professional results. Keep practicing till you are happy with the results.
A professional looking slide can help you get and keep your audience attention. Especially when dealing with heavy subjects like Finance, visual presentations can make a big difference in making your message effective.
Return to Top of 3D Dollar Signs in PowerPoint Page