Home> Presentation Ideas > Presentation Graphics > Examples of Business Concepts
In this article you will find 3 examples of how you can simplify Business Concepts and present them as creative diagrams from phrases you use everyday
Powerful everyday phrases
Have you ever imagined that the phrases you use every day can help you visualize your business ideas and concepts in a presentation?
Just take a moment to go through some of the expressions you use every day. Chances are that those phrases use a vivid visual imagery of a situation. Some expressions use powerful analogies and metaphors.
When you use visuals to depict these phrases, you get some useful diagram templates. In this article, we will some examples of how we can convert every day phrases into creative business diagram templates.
Example 1: Falling into a trap
"Don't fall into a trap" is a common usage to warn someone against imminent risk. When you create a visual that depicts the phrase, you get a diagram template like this: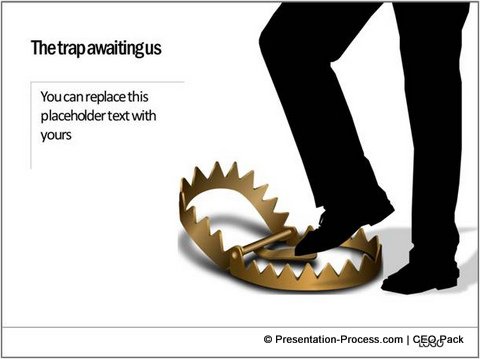 This powerful metaphor can be used in a wide variety of business situations. You can use the diagram to…
List the areas of caution when you start a project
Describe the lessons you learnt from a poor performance
List the common pitfalls in following a process etc.
More Concepts : PowerPoint Timeline Template using Filmstrip
Example 2: Charge your batteries
'To charge someone's batteries' is 'to motivate the person'. You can use the imagery quite beautifully in a business presentation. Take a look at this slide on 'Intrinsic motivating factors' for employees: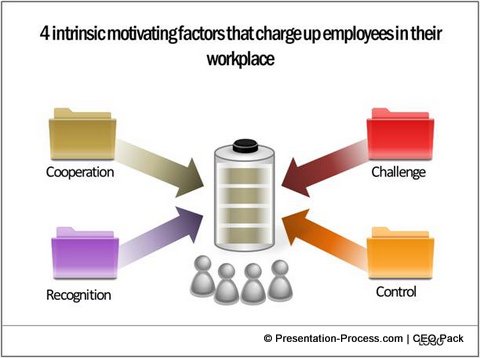 The image of a battery serves as a visual hook to register the message in audience's mind. You can use custom animation to add even more impact to the slide. Let each factor enter on a click, as you provide explanation. When you finish explaining all four points, the battery gets fully charged.
Example 3: Key to solve a problem
We use the metaphor of 'lock and key' quite a lot in our daily talk. When you use a visual to capture the mental imagery of the phrase, you get a powerful diagram template like this: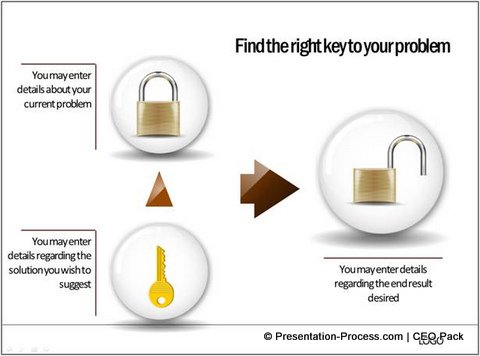 The idea can be expanded in different ways.
Multiple locks and one key – means one solution to many problems
Multiple keys with one lock – means trying different options to solve a problem
Wrong key to a lock – means inappropriate solution
You can go on and on in creating variations.
Inference about simplifying business concepts:
The next time you say a common phrase – take a moment to see if it can be used to represent your next business concept.
We have a resource that not only provides you inspiration to create new concepts, but also gives you readymade diagram templates you can use directly in your presentations. The resource is called – 'PowerPoint Charts and Diagrams CEO Pack'. The pack has more than 750 high quality diagram templates you can use readily. Just copy the diagrams to your slides, replace sample text and your presentation gets ready in minutes.
Example of Everyday phrases used for presenting sales concepts: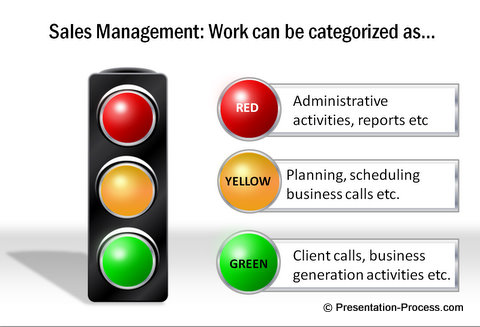 Source: Sales Concepts from PowerPoint CEO Pack
Game Metaphors for Strategy| Sales Strategy
Take a look at some of the concepts visualized in the pack here >>
Hope you found some useful creative ideas for your next presentations from this article.
Return to Top of Examples of Business Concepts Page