---
Part of: 750+ Flat Design Templates Pack for PowerPoint
Create beautifully simple presentations. Create Online ready slides with these 100% editable templates. Instant Download.
---
In the slide deck below you will learn why you need to create the presentations you share online – differently from your regular presentations. Yes, the deck below is also created completely with the Flat Design Templates from our pack.
A few infographics we created for our articles using templates from this pack:
1. Infographic on stages of creating presentations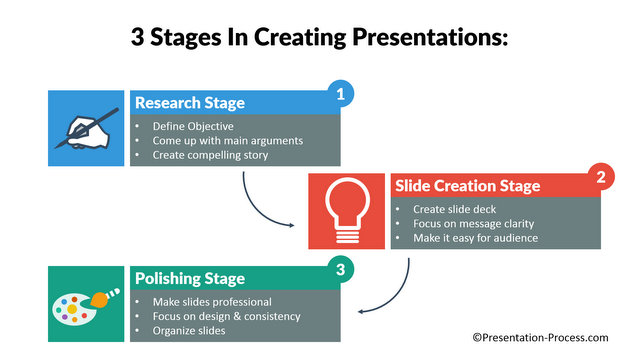 2. Infographic on the number of slides to use in a presentation:


You too can create infographics and presentations to share like this online. It is easy as cut and paste, with the flat design pack.