Home > PowerPoint Tutorials > Special Effects > Freeform Tool
Learn to use the Freeform feature in PowerPoint to trace useful shapes for your business presentations. Create editable shapes from pictures you want to trace.
Quick word about Freeform tool in PowerPoint:
The tool is available under the Lines shape in the shapes menu.
Let us see the application of this tool. Say, you want to use the following image in your presentation:
You have two limitations in doing so. They are:
The image may be copyrighted
You cannot edit the image to suit your specific requirements
That is when our freeform tool comes in handy. With the tool – you not only can make your own copy of the image, but also can edit the image to your heart's content. In this article, we will show you how you can use the tool to trace complex geometric shapes in a simple straight forward manner. Here are the steps:
Step 1: Insert the desired picture on your slide
The first step to trace a picture is to insert the picture on your slide. Let us take the same cardboard box image we discussed earlier.
Step 2: Draw free lines over the picture
Use the 'Zoom out' function on the bottom right corner of the screen to focus on the area you want to trace.
Go to 'Lines' option under auto shapes menu and find the 'freeform' tool.
Click on the corners of the shape in succession till you complete the loop. For example, in the following image – click on points 1,2,3,4 and return to 1: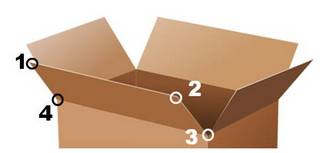 When you see the photo as a series of small geometric shapes, you can trace the entire picture bit by bit by clicking on the corners.
Here is how the image looks when you convert it into freeform:
At this stage you can delete the underlying photo. Similar features and tools are available in advanced photo editing tools like Photoshop.
You can find more Photoshop-like functions of  Merging Images here >>
Step 3: Remove the lines and color the shapes
The next step is to remove the default lines and fill the shapes with the color of your choice. You can also right click on any of the shapes and go to 'Edit points' to make adjustments to the lines.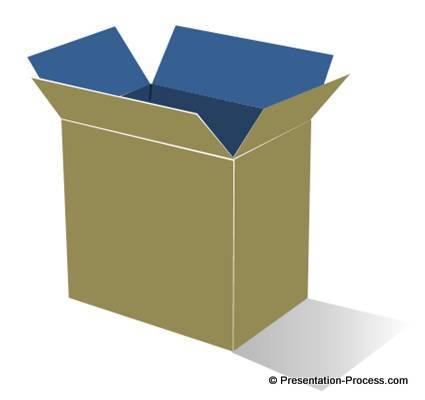 Here is a comparison of the copy and the original: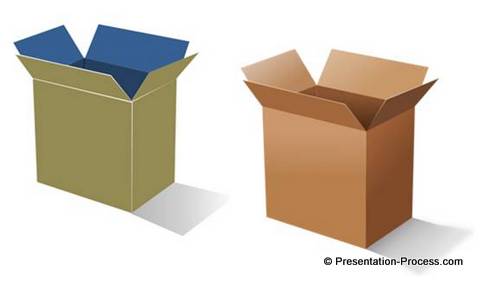 The copy looks as beautiful as the original photo. What is more, the copy is totally editable. So, go ahead and explore ways to apply this useful technique for your next presentation.
Related: Creative Smartart Timeline Ideas
Return to Main Special Effects in PowerPoint Page