Download Sample file to Evaluate Hand Drawn Pack
Preview of the file you will download.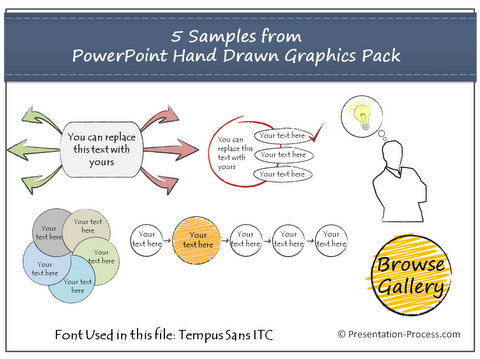 The file you will download is a zipped file.
Save and extract the pptx files to your desktop to evaluate the pack.
There are 5 different types of charts in the file for your to use.
These sample charts are provided to you under a Personal License and are not for distribution or sharing.
The pptx file contains links to the site, additional resources and terms & instructions of use.
Pptx files can be used in PowerPoint 2007, 2010, 2013 on Windows & 2011 and 2016 on Mac.
Browse the contents of Hand Drawn Graphics pack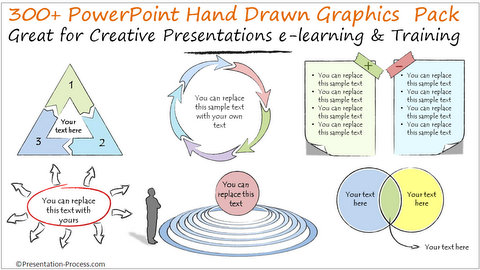 Sketch Style Graphics:
Pros and Cons & Timeline Graphics Templates

Linear and Circular & Looped Process Graphics
Presentation Agenda & Bulleted and Numbered Lists
Business Concepts:
Growth,Achieving Objectives & Solving Problems
Ideas, Thoughts, Comparisons and More…
Consulting Models:
Hand Sketched Consulting Diagrams
Hierarchy, Filters Network and Flower Diagrams
Cause and Effect, Triangles and Wheel Diagrams
Proceed To:
---
Return to top of Download Sample for Hand Drawn Graphics Pack Page
Share Your Comments
comments