Home > PowerPoint Tutorials > Special Effects > Inner Shadow in PowerPoint
Discover the power of inner shadow tool in PowerPoint. Use the tool to create some interesting and useful graphics for your business presentations.
Quick word about inner shadow in PowerPoint:
Inner shadow options are part of the shadow presets in PowerPoint. You will find them under 'Shape effects' tab.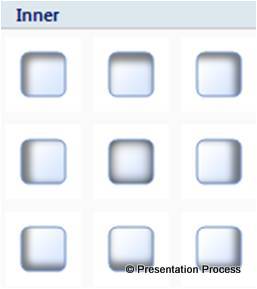 You can also find the tool by right clicking on any shape on your slide and going to 'Format shape' dialog box. Let us see some interesting applications of the tool.
Add depth to a 2D shape instantly
When you apply inner shadow to a 2D shape, you add depth to the shape instantly. For example, take a look at how a simple oval shape gets transformed into a pit with the application of 'Inside Top' shadow preset: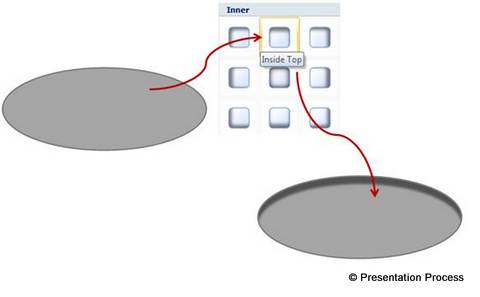 You can use this idea to create interesting picture frames in PowerPoint.
Draw a rectangular frame using 'Frame' tool in auto shapes and apply quick style.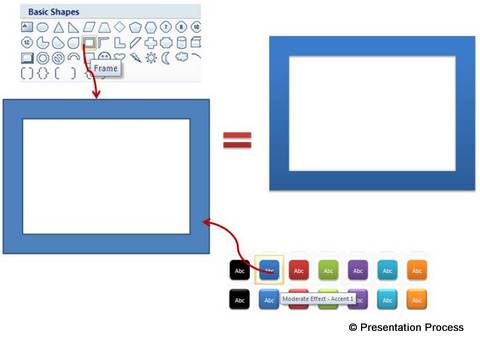 Draw a rectangle and apply 'Inside diagonal top left' shadow preset. Let the diagonal fit the frame you drew in the previous step.
When you put the two shapes together, you get a simple photo frame as follows: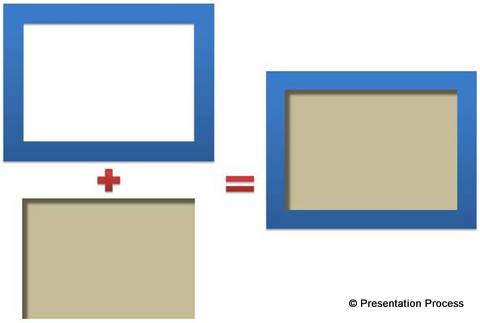 Tip: For a detailed tutorial on creating Polaroid picture frame in PowerPoint click here.
Convert a circle into a sphere instantly
Draw a perfect circle using 'Oval' tool in auto shapes menu. Apply 'Inside centre' shadow preset. Increase the blur to 100 pts.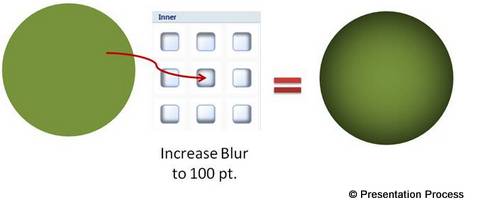 When you apply 'sheen' to the top edge of the circle you get a glossy 3D sphere: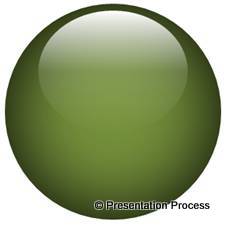 Create torn paper effect instantly
Use the 'scribble' tool to draw a freeform shape that resembles the ragged edge of a torn paper. Fill the shape with white color and remove outline. Apply 'Inside top' shadow preset. You get the following result:
When you stick this shape on top of a rectangle you get 'torn paper effect' instantly: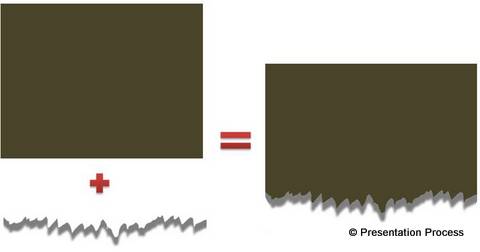 Create 'Letterpress' text effect instantly
When you apply inner shadow in PowerPoint to text you get 'Letterpress' effect instantly. Here is an example where we used light grey color for text fill and applied 'Inside diagonal top left' shadow preset to the text:

Here is a diagram template that showcases the effect. See how the letters A and B appear to have been punched out of a metal sheet:
Source: Comparison Templates from PowerPoint Graphics & Charts CEO Pack 2
Thus there are tons of interesting uses for the 'inner shadow' tool. Explore how you can apply the effect for your next business presentation.
If you liked this article, please leave us a comment below. You can find 200+ Advanced PowerPoint tutorials, free in this site.
Related: Use similar technique to create magnifying glass
Return to Main Special Effects in PowerPoint Page