---
From: PowerPoint Graphics, Concepts & Diagrams CEO Pack 2
Instantly download 815+ fully editable PowerPoint Graphics for CEOs.
Represent even MORE business ideas visually.
---
Bridge for Overcoming Problems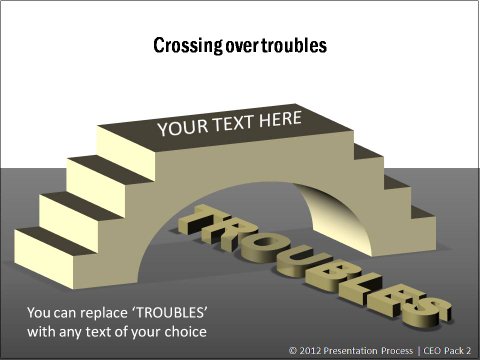 Description: These set of concept diagram templates are modeled around the theme of overcoming problems. The concepts you can depict using the templates in this pack are: crossing the troubles, bridging the gap, inefficient solution, temporary solution, crossing the benchmark, killing a problem, cutting the Gordian knot, finding a solution, components of a combined solution, finding the right solution and cracking a problem.
Bridging the gap
Temporary & Inefficient Solution Concept
Crossing Benchmark | Killing a Problem
Cut the Knotty Problem | Solve the Issue
Throwing Light on 3 Solutions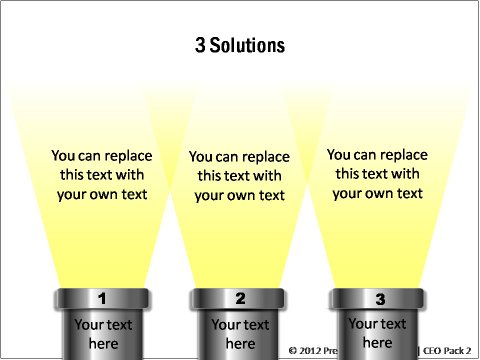 Finding the Solution | Components of a Solution
Overcoming Problems – Puzzle Metaphor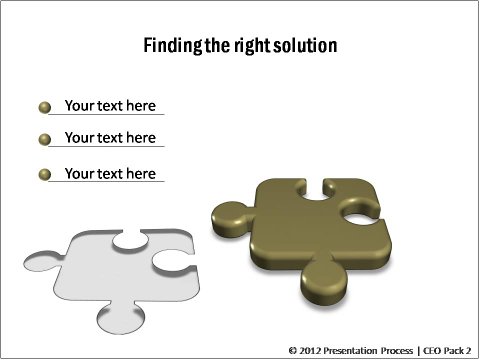 Related PowerPoint Graphics in CEO Pack 2
Return to Top of Overcoming Problems Page
---