---
From: PowerPoint Graphics, Concepts & Diagrams CEO Pack 2
Instantly download 815+ fully editable PowerPoint Graphics for CEOs.
Represent even MORE business ideas visually.
---
PowerPoint Challenge: Opposing Factors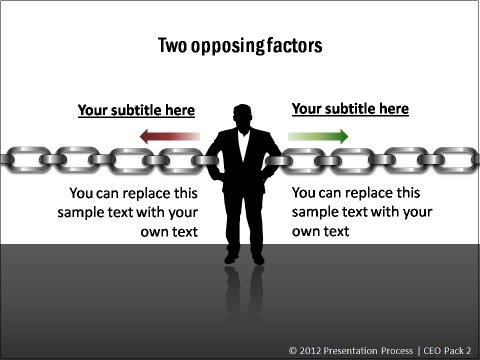 Description: The concept chart templates in this set are modeled around the theme of business challenges. The templates depict everyday situations using simple metaphors. Some of the concepts you can represent using these templates are – opposing factors, problems that hold us back, arresting the decline, too much burden to carry, introspection, work life balance, tornado of change etc.
Problem that Holds back | Arresting the Slide
Challenge of Weight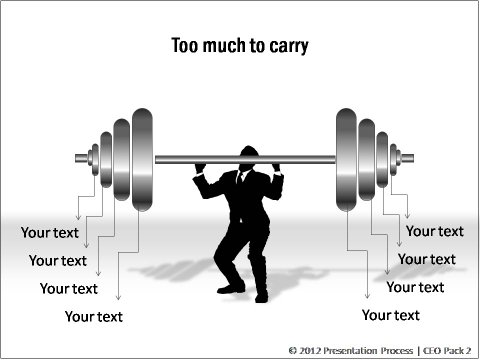 Barbells as a Metaphor | Bearing the weight
Resolving Issues by Introspection | Fighting for Work Life Balance
Fallout of Severe Change – Tornado Metaphor
PowerPoint Challenge : Stuck in Process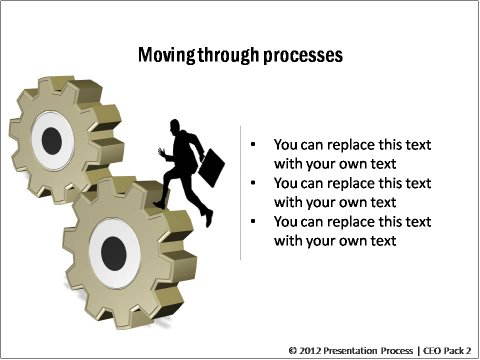 Facing Two Options | Holding off decline
Faced with 3 Options
Related PowerPoint Graphics in CEO Pack 2