---
From: PowerPoint Graphics, Concepts & Diagrams CEO Pack 2
Instantly download 815+ fully editable PowerPoint Graphics for CEOs.
Represent even MORE business ideas visually.
---
PowerPoint Finance Template: Currency
Description: These templates are useful to represent finance concepts using simple analogies and metaphors. Some of the concepts you can visualize using the templates are – rising and falling dollars, attracting money, checking financial health, steps to reach financial goal, switching to profits, cutting costs, riding the market slide, scenario analysis, risk protection, time versus money etc.
Attracting Money | Steps to reach Financial Goal
Checking Financial Health | Path to Growing Wealth
Moving towards Financial Goal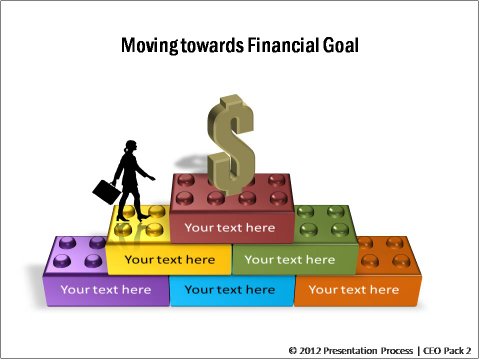 Falling Currency | Rising Currency Rates
Switching to Profits Metaphor | Cost Cutting Measures
External Market Slide | Economic Ladder
Scenario Analysis Templates
PowerPoint Finance Templates : Profit Code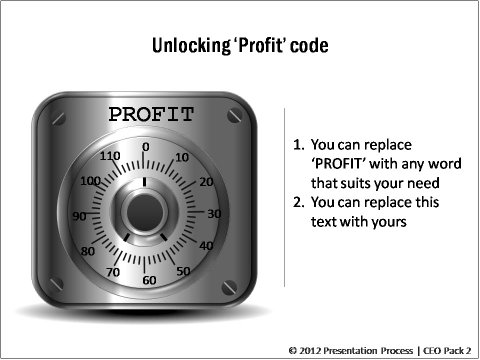 Metaphor of time vs money | Time vs Money
Risk Protection Concept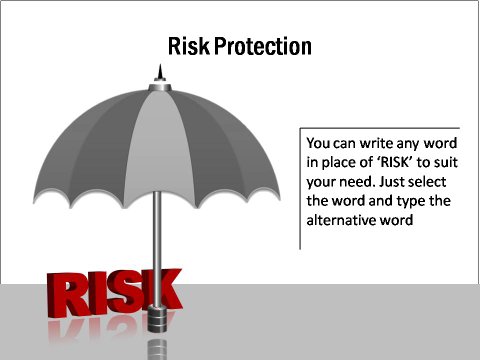 Ineffective Risk Protection | Factors Affecting Risk
Return to Top of PowerPoint Finance Template Page
---