Home > All Tutorials > Tutorial Videos> PowerPoint Foreground
Learn to create a beautiful foreground in PowerPoint for showcasing your title or sub-title slides. The effect is created by adding holes to a rectangular shape.
In PowerPoint 2010, you can find the merge feature used in this video by adding the tool in your quick access toolbar. Tutorial to set up this toolbar here.
Here are some examples of the effect you can create with this tutorial:

Click play to view the tutorial:
Stay Updated about New Tutorials
Follow our Youtube Channel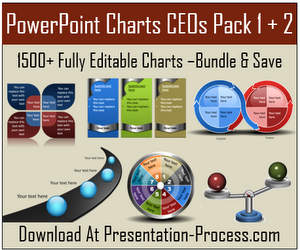 These slide samples showcased in this video are taken from The 2 CEO Packs Volume 1 and 2. You can browse the ready to use templates  and learn more about this useful resource for business presenters here.
Hope you liked our tutorial. If you want to learn more such tutorials, please browse through this site. You will find 350+ PowerPoint tutorials and 80+ Creative Presentation Ideas.
Thanks a lot for watching the video and happy presenting!