Home > All Tutorials > Tutorial Videos> PowerPoint Freeform
Learn to create any geometric shape with the versatile Freeform Tool in PowerPoint. You can create puzzles, stars, cracked effect and more with this technique in any version of PowerPoint 2007.
With freeform tool you go beyond the limitations of autoshapes provided within your presentation software.
In this video we show you how you can create the effect of a shape being split in 2 with the freeform tool.
Here is an example of the shape you can create with this tool: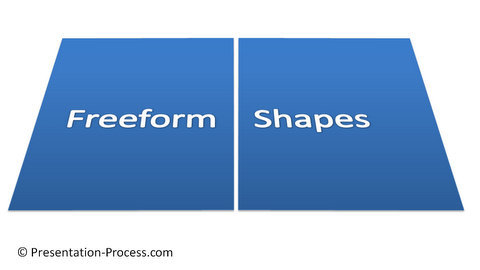 Click play to view the tutorial:

   Stay Updated about New Tutorials
Follow our Youtube Channel
You can find and download samples to evaluate our products for PowerPoint right here.
If you found this tutorial useful, you can find more tutorials on using the freeform tool here. Thanks you for watching the video and hope it helps you make your next presentation more professional!