---
From: PowerPoint Graphics, Concepts & Diagrams CEO Pack 2
Instantly download 815+ fully editable PowerPoint Graphics for CEOs.
Represent even MORE business ideas visually.
---
PowerPoint Metaphors : Merging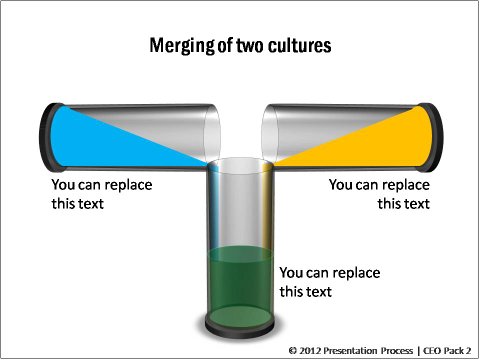 Description: Metaphors in business presentation help convey complex concepts in a simply way. The PowerPoint metaphors in this set help you communicate difficult concepts like – Merging of two cultures, goal based division of tasks, competition, bouncing back, nurturing of ideas, factors causing potential danger, blocked process, predicting the future, cleaning up mistakes, making a wish list, unfair comparison, said and unsaid etc.
Prism as a Metaphor | Multiple capabilities
Evaluating 2 Options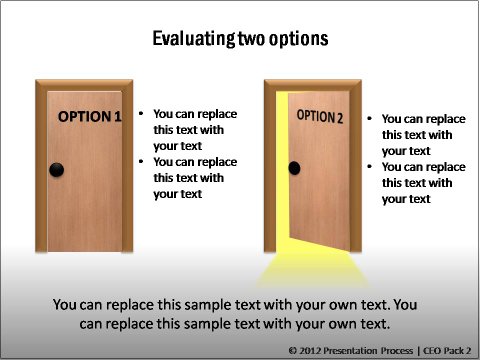 Division of our Organization | Simile for Competition
Editable Chart related to Growth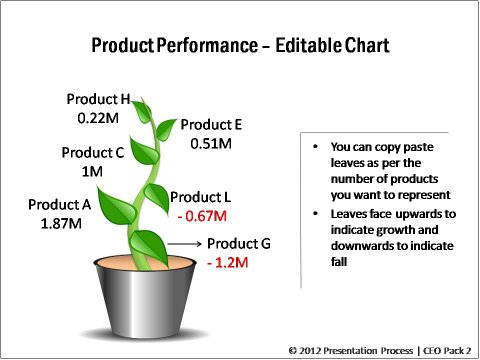 Nurturing an Idea | Hindering Growth
Work on Roots for sheen on Leaves | Timeline of Progress
Vertical Growth Stages | Horinzontal Timeline
Metaphor for Causing Danger
Fighting Fire | Dousing The Fire
Stagewise Progress – Rocket Simile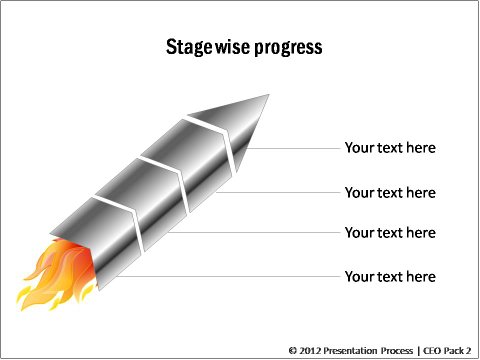 Potential Danger | Dangerous Issue
Market Performance compared to weather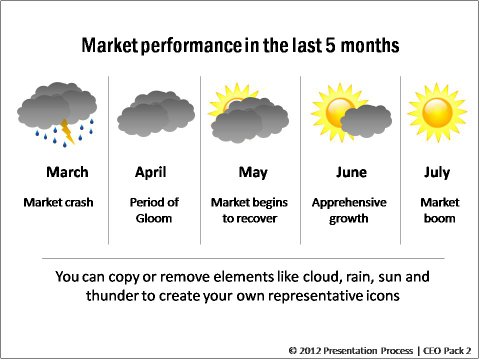 Taking world by storm | Thinking the world of oneself
Crystal Ball to See Future
Springing a Surprise | Drilling down a concept
Wishlist | Weighing an Option
Cleaning up Mistakes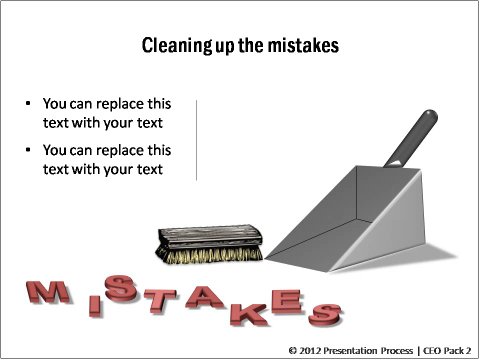 Performance Rebound | Hope in the mirror
Unfair Comparison | Scales Diagram
Concept of Elephant & Blind Men | Cross Pollinating Best Practices
Merger of Companies | Different Levels of Fill
Tipping Point | Initiating Change
Project Status Timeline compared to Sand Clock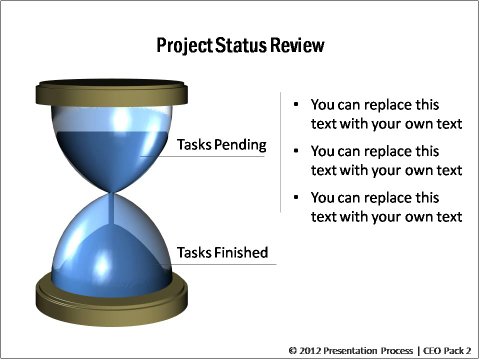 Said and Unsaid | Influence of Leadership
Thinking about a Process | Blocked Process PowerPoint Metaphors
Simile for workload | Simplifying an Idea
Solved Puzzle disintegrating
Handwoven Text | Going by the Book
Signal Posts | Stop Watch Go Categories
Related PowerPoint Graphics in CEO Pack 2
Return to Top of PowerPoint Metaphors Page
---