Home > All Tutorials > Tutorial Videos> 3D PowerPoint Pipeline
Learn to create a 3D Pipeline diagram in PowerPoint. The diagram is easy to create and is shown in a step by step fashion. This useful sales diagram can help you represent multiple concepts like sales pipeline, flow of ideas, flow of work etc.
You will see how changing the lighting and material 3D options can provide you with different results.
Here is an screenshot of the 3D Pipeline you will learn in the video: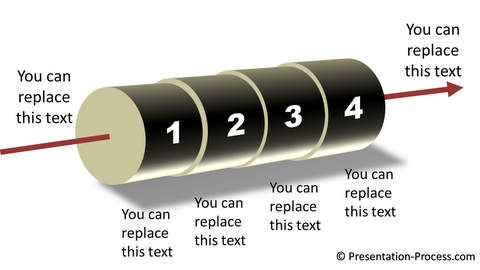 Click play to view the tutorial:
Stay Updated about New Tutorials
Follow our Youtube Channel

Product showcased in this video:
PowerPoint Charts & Graphics 2 CEO Pack Bundle
If you liked this tutorial and would like to learn more, please browse through this site. You will find over 350 PowerPoint tutorials and creative ideas for presentations.
Thanks you for watching the video and happy presenting!