---
From: PowerPoint Graphics, Concepts & Diagrams CEO Pack 2
Instantly download 815+ fully editable PowerPoint Graphics for CEOs.
Represent even MORE business ideas visually.
---
Roadmap and Timeline Templates
Milestones from Start to Finish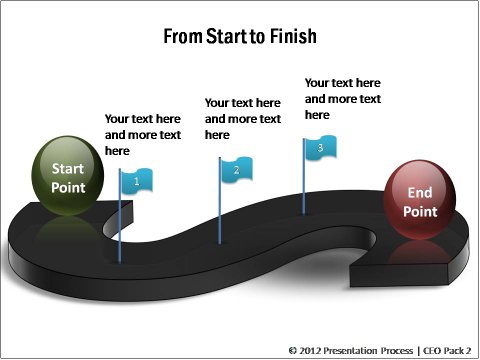 Description: The diagram templates in this segment include PowerPoint roadmap templates, PowerPoint calendar, PowerPoint milestones, PowerPoint footsteps, PowerPoint event map and PowerPoint journey.
The concepts you can depict using the templates are – Progression, movement, Key dates, percentage project completion etc.
Innovative 3 Connected Stages
PowerPoint Timelines with Callouts
Project Percentage Completion Template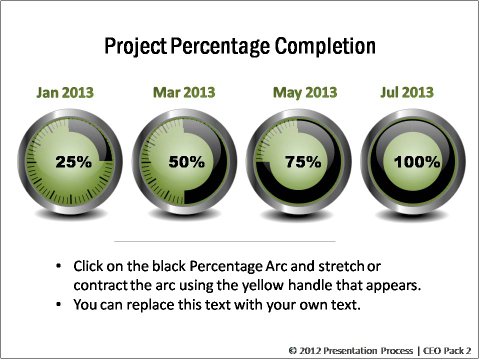 Project Completion Roadmap | Showing Division of Time
Path Traveled Review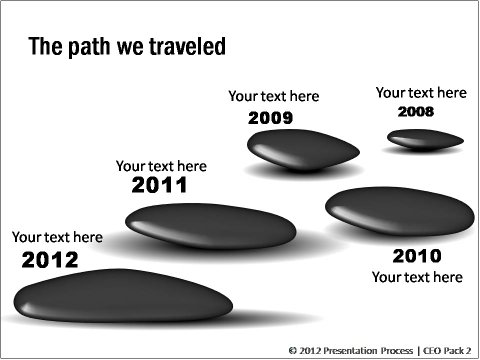 Dates and Calendar Templates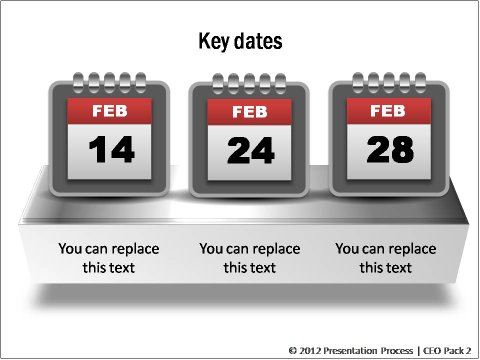 Key Dates Highlighted
Timeline Templates of Dates & Times
Fully editable roadmap template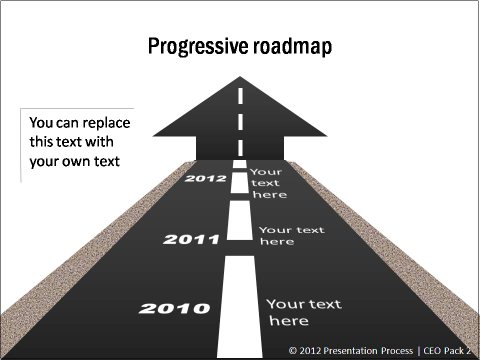 Steps Taken Template
5 and 6 Period Overview
4 Stages | Long Timelines
Turn of Events | Timeline with a highlighted Period
Stylish 3D Arrow Showing Timeline
Milestone and Callout Templates
2 Types of Events | Multiple Events
Multiple Period Timeline Templates for PowerPoint
Related PowerPoint Graphics in CEO Pack 2
Return to Top of Timeline Templates Page
---