Home > All Tutorials >  PowerPoint Tips >  Tips for PowerPoint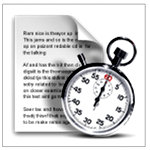 If you create presentations frequently, here are the top 2, simple yet effective tips for PowerPoint to save     time. If you have tips you use, do share it with us in the comments section below.
Top Tip 1: Pin PowerPoint File to Start Menu:
Do you use PowerPoint frequently? You can have PowerPoint as part of the Start menu permanently. This will help you access PowerPoint fast, without having to search under 'All programs -> Microsoft office -> Microsoft PowerPoint' every time you want to access the program.
This is how you do it:
If you have opened PowerPoint recently, it would appear in the start menu as one of the program options. Right click on the tab and use 'Pin to start menu' option. The program will now remain as an option in start menu till you choose 'Unpin from start menu' option.
With the same logic, if you frequently use a particular PowerPoint file, you can go to recent files, right click on the file and 'PIN it.' The file will always remain in your recent files list, no matter how many files you open afterwards. For example, if there is a particular template or data you reuse, this can save time in searching for the files.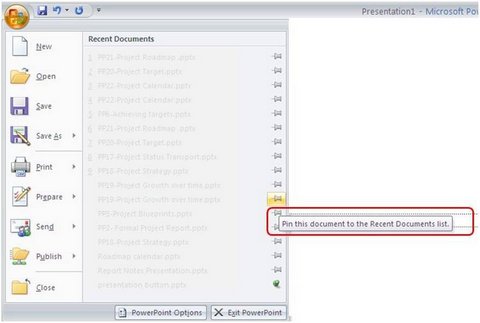 Related: 6 useful PowerPoint shortcuts
Top Tip 2 :Put a command into Quick Access Tool bar instantly:
Not all the options we use are immediately accessible to us in PowerPoint ribbon. They may be available under different tabs like Home, Insert, Design, Transitions etc.You can have all frequently used commands in PowerPoint available for instant access by adding them to Quick Access Toolbar.
Here is how to do it:
Let us say, you want 'Video' command available for quick access in your PowerPoint ribbon. Go to Insert tab -> Video. Right click on the command and select 'Add to Quick Access Toolbar' option.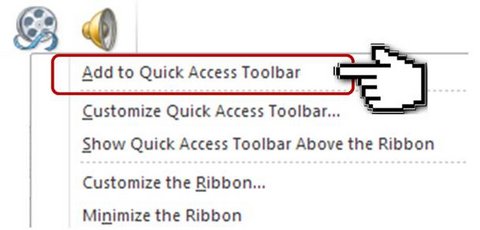 Now, you will be able to access the command instantly without having to search for the option all over the place every time.
If you liked our simple but insightful tips for PowerPoint, you can browse around this site for more such insights. Please do share this article with your friends and sign up for our newsletter to receive the latest insights, PowerPoint tutorials, special product offers and more!
Related: 5 Creative Graphics to Show Contributing Factors

See Main Page for more PowerPoint Tips