Part of : 320+ Visual PowerPoint Graphs Pack
Widest Variety of Data-Driven Graphs & Infographics for PowerPoint
Bubble Chart Showing Performance against Target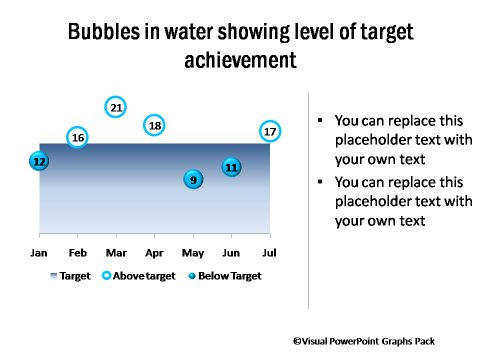 Description:  These Target based charts are useful when presenting performance. They can be used as part of a dashboard or by themselves to clearly highlight performance against target. Depending on the type of presentation and industry you can use the graph template that matches best.
These are extremely visual charts and help make your point powerfully.
Important Note: We have done the settings necessary in PowerPoint to ensure that the winners and achievers are highlighted appropriately when you just enter the data. You do NOT need to know any coding or in-depth PowerPoint features to use these charts.
Performance Blocks Showing Below and Above Target
Axis Label turns Red when Performance is Below Target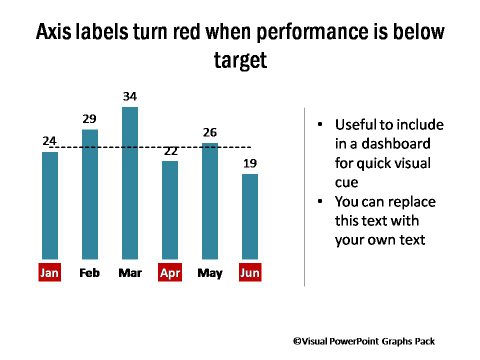 | | |
| --- | --- |
| Conditional Charts with Visual Arrows | Thumbs up and Down Performance Charts |
Smiles and Worries Chart Based on Performance against Target
Under-Performance Differentiated with Cross Mark and With Color
Board Magnet Showing Performance Achievement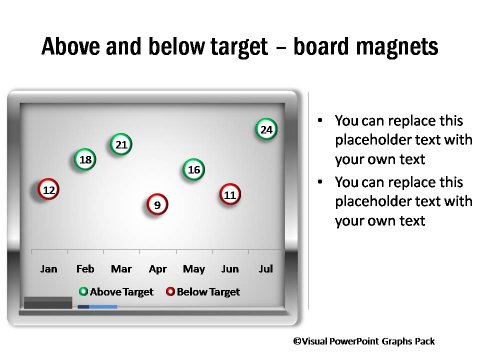 Related Templates from Graphs Pack:
NEXT STEPS: