From: PowerPoint Graphics, Concepts & Diagrams CEO Pack 2
Instantly download 815+ fully editable PowerPoint Graphics for CEOs.
Represent even MORE business ideas visually.
---
5 Step PowerPoint Circular Process
Description: Here are 30 variations of PowerPoint circular process chart template. The diagrams in this template help you explain steps in a circular process or looped process. You can also depict mutually reinforcing factors and cyclic progression.
The keywords that denote diagram templates in this segment are: Circular process diagram PowerPoint, Circular flow chart, circular flow diagram, circular diagram model and PowerPoint cycle.
Circular and Looped Processes
Creative Looped Process
Reinforcing Factors
2 Looped Factors
3 Step and 4 Step Looped Process
PowerPoint Circular Process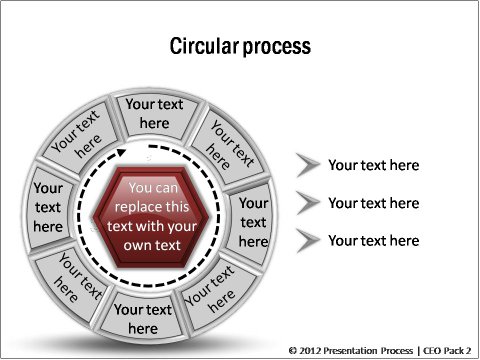 Factors Affecting a Process
Cyclic Process in PowerPoint
Peeled Back Circular Arrows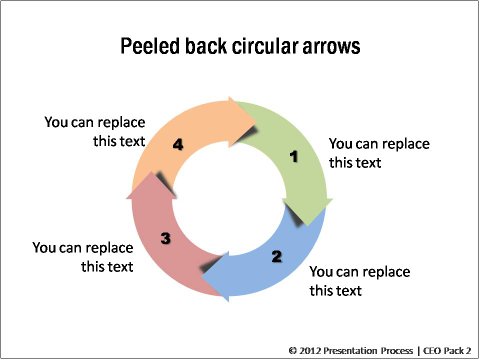 Cyclic and Looped Process
Circular Process Flows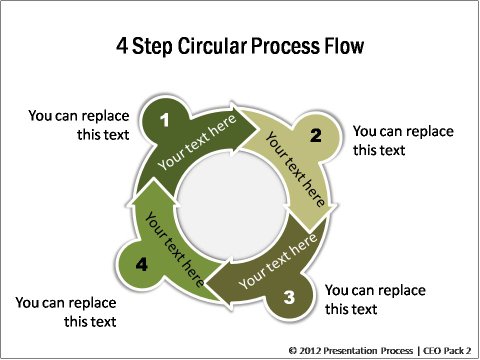 Reinforcing Factors | Circular Arrows
3 Step Circular Arrows
3D Numbered Circular Arrows
3D 4 Step Numbered Circular Arrows
Circular Process Flows for Presentations