Home > All Tutorials > Tutorial Videos> Animated PowerPoint Connection
Learn to show the concept of connection with this practical PowerPoint animation video tutorial. You can use this to show concepts of merger, 2 linked ideas, bringing together 2 teams or products etc.The animation is as follows:
Idea 1 text box appears
Idea 2 text box appears next
An arm emerged from both text boxes and gets connected
The tutorial is recorded in PowerPoint 2013.
Here is an screenshot of the animation you will learn to create:
Click play to view the tutorial:
You can find 750+ ready to use custom animation templates in our animations pack. They are fully editable templates that use the extensive animation features of PowerPoint in a professional manner.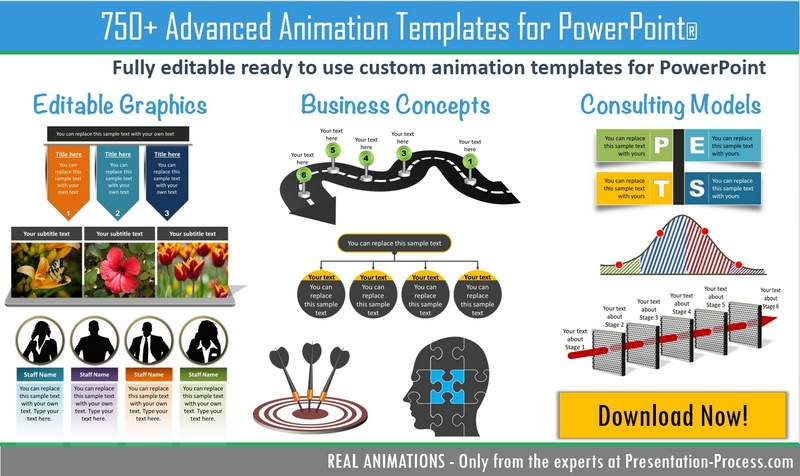 If you liked this tutorial and would like to learn more, please browse through this site. You will find over 250 PowerPoint tutorials and creative ideas for presentations. Thanks you for watching the video and happy presenting!
Related: Interesting 3D Bridge Diagram Tutorial
Return to Main PowerPoint Tutorial Videos Page