---
From: PowerPoint Graphics, Concepts & Diagrams CEO Pack 2
Instantly download 815+ fully editable PowerPoint Graphics for CEOs.
Represent even MORE business ideas visually.
---
Creative Cause and Effect Models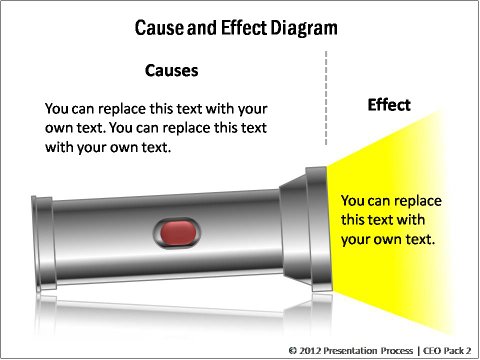 Description: Here are 52 alternatives to convey the concept of cause and effect. Each model conveys a different aspect of the theme. Some variations of the concept template are: fishbone diagram, spider diagram, decision tree, multiple influencing factors, three factors leading to one outcome, one factor leading to multiple outcomes, amplification of impact, factors contributing to the bubble, stage wise progression etc.
The keywords for this set are: Root cause chart, 5 whys, defect root cause analysis, and fault tree diagram.
Contributing Factors
Idea that moved us ahead | Influencing Factors
Factors that contribute to an Issue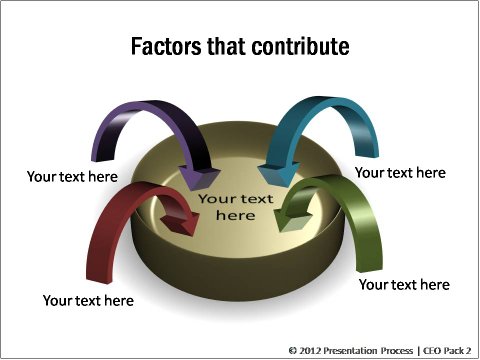 Way Forward for Change | Fishbone Diagram
Results of an Activity | One leading to many
3 Stages of Process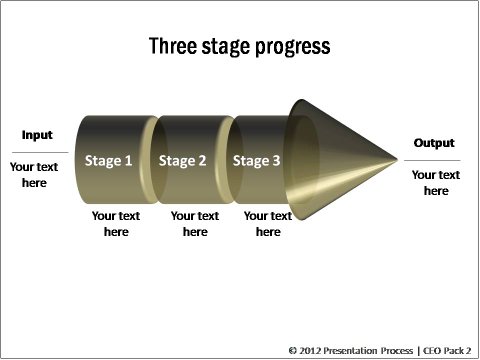 Contributing Factors to an Idea
Multiple Factors and one outcome
Cause and Effect Model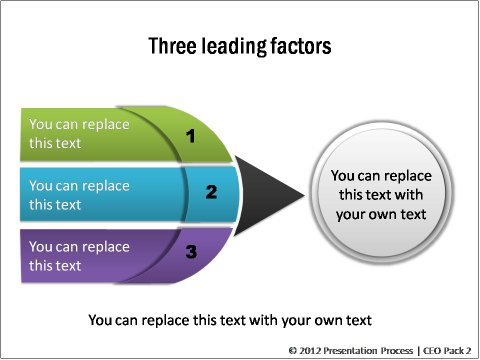 Cause and Outcomes in Different Directions
Various Points Leading to One Conclusion
Multiple causes and Effects | 4 Outcomes
Reinforcing Factors | Cause Effect Models Variation
Bringing Factors together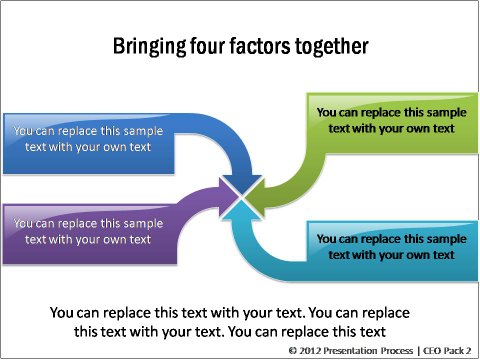 Contributing Factors
Elements supporting a cause| Increasing Impact
Elements supporting a cause
Multiple Outcomes & Events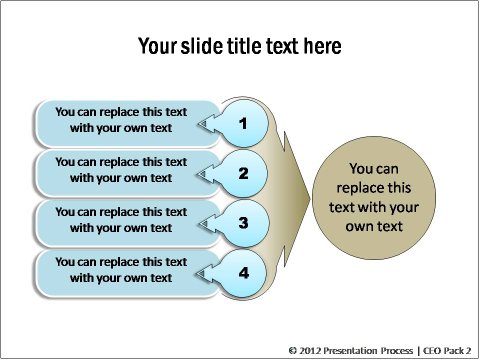 One cause Leading to many outcomes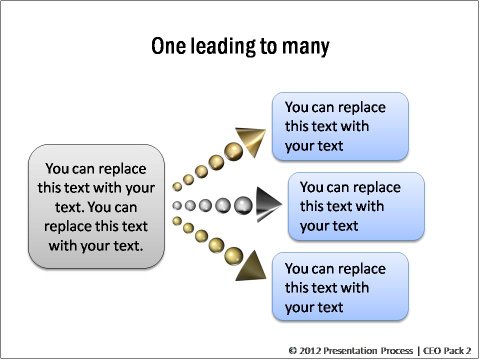 Amplification of Impact | Change and Demerger
Multiple Outcomes | Ideas Emerging
4 Results from an Idea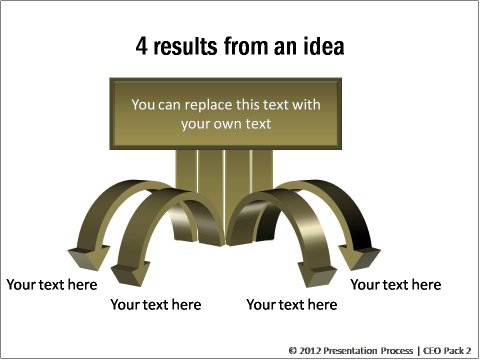 Factors contributing to the bubble | Leading Factors
6 Outcomes | One Leading to Many outcomes
Multiple directions of interactions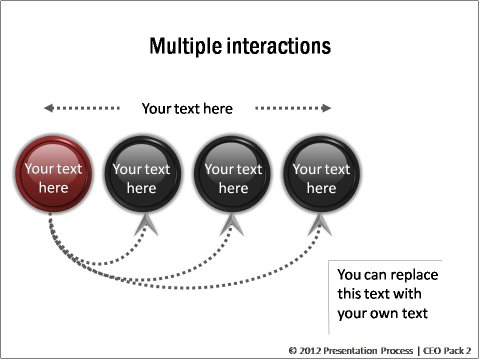 Multiple causes | Stage wise progression
Multiple Outcomes: 3D PowerPoint Cause and Effect Models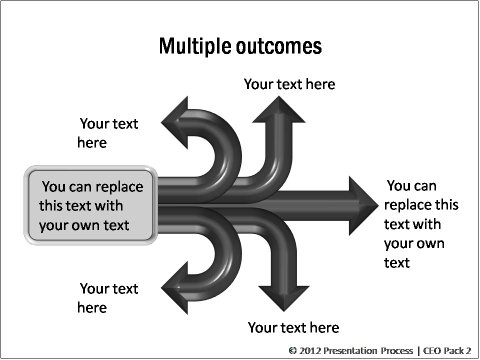 Changes before and After | Spider Diagram
Multiple Outcomes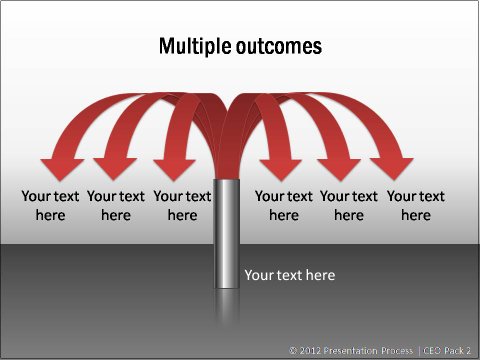 2 Sets of outcomes from a core Idea | A Range of outcomes
Decision Trees and Branching
Decision Tree | Merger
2 Step Decision Tree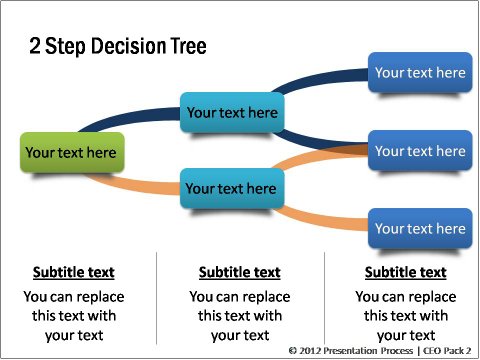 Related PowerPoint Graphics in CEO Pack 2
Return to Top of Cause and Effect Models Page
---