---
From: PowerPoint Graphics, Concepts & Diagrams CEO Pack 2
Instantly download 815+ fully editable PowerPoint Graphics for CEOs.
Represent even MORE business ideas visually.
---
SWOT: Consulting Models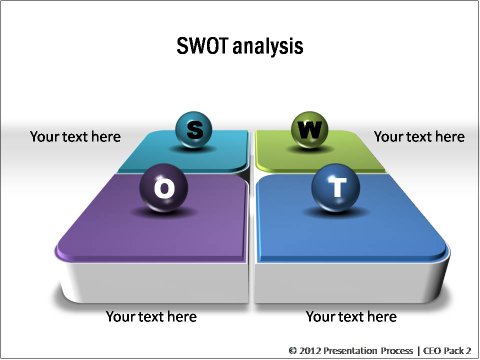 Description: Here are 29 different consulting model templates for your business presentations. Some of the models covered in this diagram template set are: SWOT analysis, Iceberg diagram, layered butterfly diagram, PESTEL analysis, PEST analysis, Matrix with explanations, score card, 4 quadrant analysis, 6 hats brain storming template, lotus diagram, cascading waterfall model, 5 parts radial diagram, tiered cone diagram, segmented wheel diagram etc.
SWOT Analysis Templates
Iceberg Consulting Diagram
Layered & Simple Butterfly Diagrams
Butterfly Diagram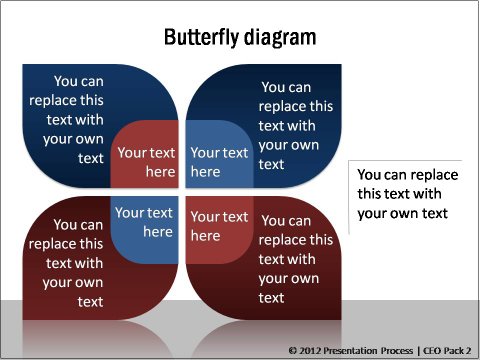 Butterfly Model | Matrix with Details
Balanced Scorecard | Honeycomb Model
PESTEL ANALYSIS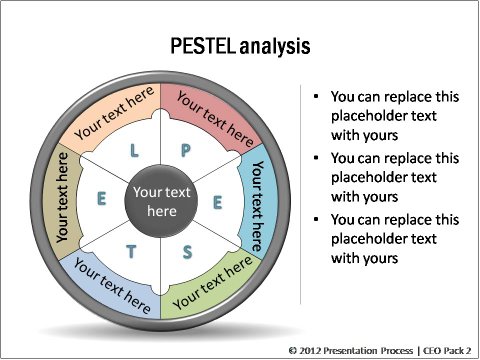 PEST Analysis Models
4 Quadrant Analysis | 5 Part Radial Diagram
Strategic Wheel Diagram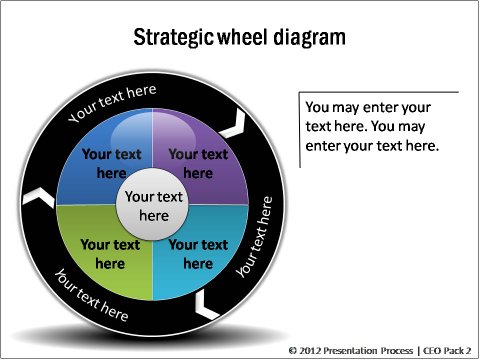 Consulting Models
More Consulting Diagrams
Segmented Wheel Diagram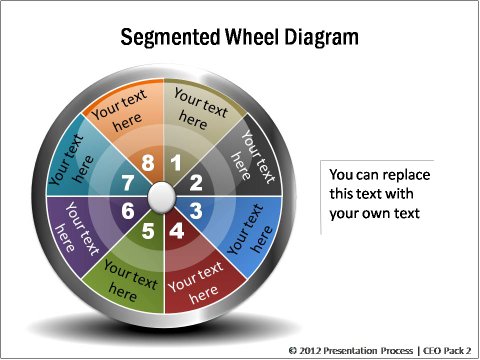 3 Part Diagram | 2 Layers of Impact
5 Dimensions of Quality | 3 Tiered Cone Diagram
Cascading Waterfall Model | 6 Hats Brainstorming Template
Lotus Diagram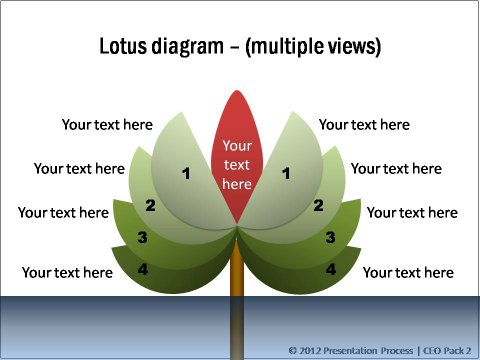 Related PowerPoint Graphics in CEO Pack 2
Return to Top of Consulting Models Page
---