Home > All Tutorials > Tutorial Videos> PowerPoint Balance
Create an easy PowerPoint Balance DIagram with this tutorial and use to present ideas like pros and cos, scales, evaluation, positives and negatives, pluses and minuses etc.
Here is the balance diagram that you will learn create with this tutorial: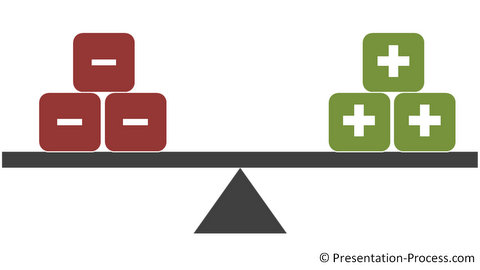 Click play to view the tutorial:
Stay Updated about New Tutorials
Follow our Youtube Channel
Here are some variations of the diagram showcased from PowerPoint Charts and Diagrams – 2 CEO Pack Bundle: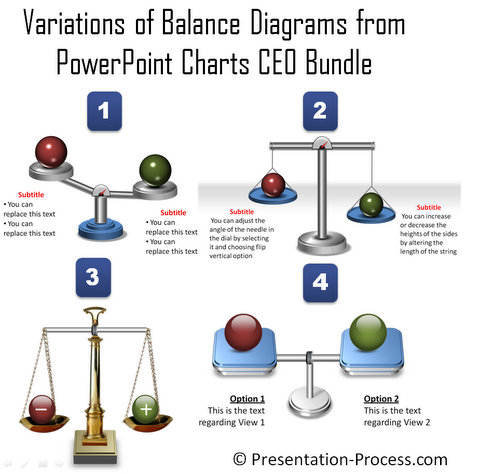 If you liked this tutorial and would like to learn more, please browse through this site. You will find over 250 PowerPoint tutorials and creative ideas for presentations. You can find the tutorial for an animated scale diagram here Thanks you for watching the video and happy presenting!
Related: PowerPoint Bridge Diagram Tutorial
Return to Main PowerPoint Tutorial Videos Page
Return to Top of PowerPoint Balance Video Page
Share Your Comments
comments