Home > All Tutorials > Tutorial Videos> PowerPoint Designer Bar Chart
Learn to create a PowerPoint Designer Bar Chart with arrows to present your data-driven graphs creatively. The data-driven graph can be used to show growth and it also makes a great infographic diagram.
The diagram is created in PowerPoint 2013.
Here is an screenshot of the designer bar chart you will learn in the video: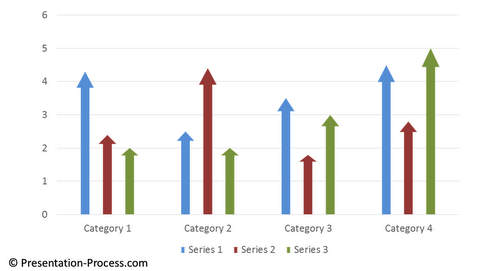 Click play to view the tutorial:

Product showcased in this video:
Visual PowerPoint Data-Driven Graphs Pack
320+ ready to use and fully data-driven templates
If you liked this tutorial and would like to learn more, please browse through this site. You will find over 350 PowerPoint tutorials and creative ideas for presentations.
Thanks you for watching the video and happy presenting!