Home > All Tutorials > Tutorial Videos > PowerPoint Handdrawn Circular Process
Learn how to create an organic or hand drawn circular process in PowerPoint. We use the scribble tool to create this interesting effect. The sketch / hand drawn style diagram can be created in any version of PowerPoint.
Here is an screenshot of the sketch style diagram you will learn in the video: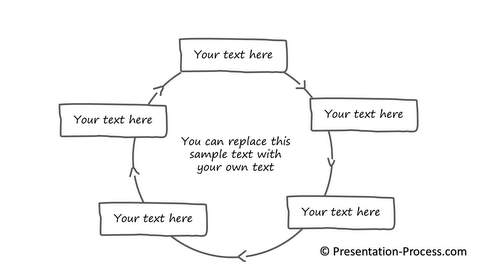 Click play to view the tutorial:
Product showcased in this video:
PowerPont Hand Drawn Graphics
300+ editable sketch style diagrams for PowerPoint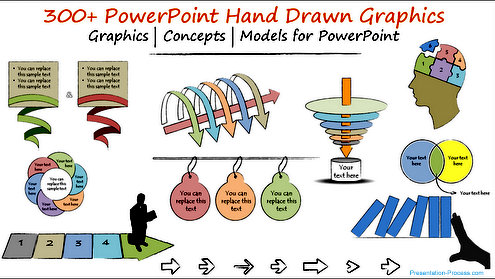 If you liked this tutorial and would like to learn more, please browse through this site. You will find over 350 PowerPoint tutorials and creative ideas for presentations.
Thanks you for watching the video and happy presenting!
Related: More Hand Drawn Effect Tutorials
Return to Main PowerPoint Tutorial Videos Page