---
From: PowerPoint Graphics, Concepts & Diagrams CEO Pack 2
Instantly download 815+ fully editable PowerPoint Graphics for CEOs.
Represent even MORE business ideas visually.
---
PowerPoint Keys to Unlock Market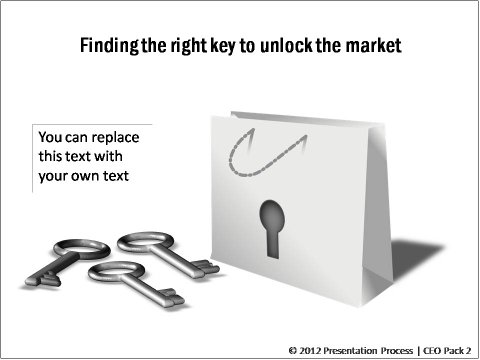 Description: The concept templates in this set are based on the idea of lock and key. Some of the key concepts you can depict using the templates are – finding the right key to unlock the market, finding keys to open the mind of a customer, one solution to many problems, interlocked issues etc.
Metaphor of Key providing solutions
Interlocked Issues : Padlock Diagram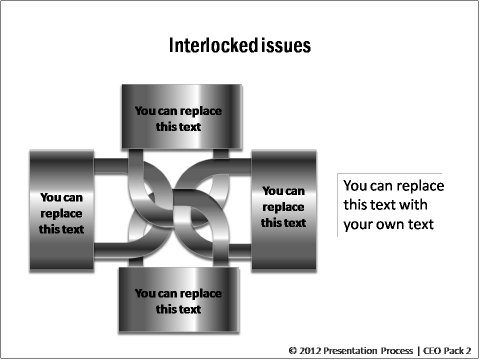 Key to Open Mind| Keys to Unlock Issues
Metaphor for Solving a Problem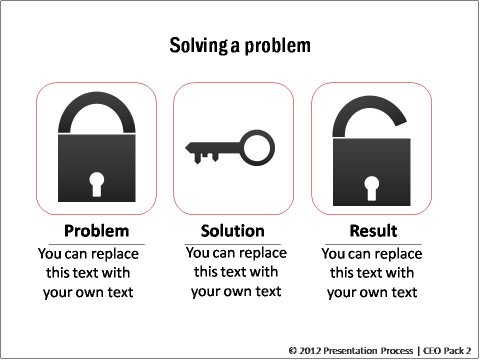 Problems and Matching Solutions | One Solution to Many Problems
Padlock Diagram describing 2 different issues