---
From: PowerPoint Graphics, Concepts & Diagrams CEO Pack 2
Instantly download 815+ fully editable PowerPoint Graphics for CEOs.
Represent even MORE business ideas visually.
---
Finding Path Through PowerPoint Obstacles
Description: The concept chart templates in this set are modeled around the idea of overcoming obstacles. The ideas you can convey using the templates in this pack are: Finding the right path, passing through obstacles, making a turnaround, passing through the filter, perseverance, straight versus circular process etc. Each of the concepts is portrayed using stunning visual graphics.
Making a Turnaround | Factors that Lay a Red carpet
Passing through Obstacles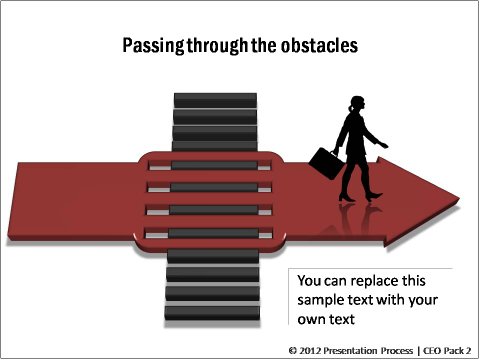 Finding Path to the center | Working around a Problem
Overcoming Obstacles to go forward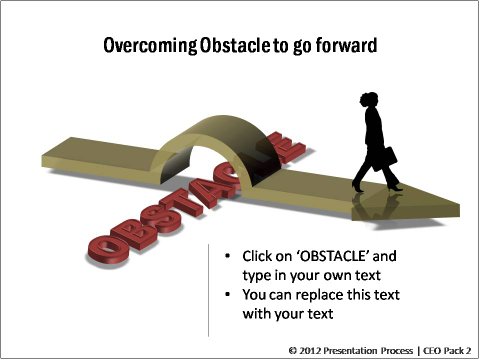 Going beyond Limitations | Good and Bad Path Forward
Path to Take | The Path of Progress
Passing through the Filter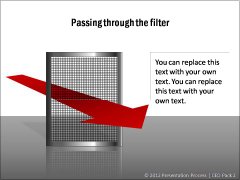 Passing through Obstacles & Barriers
Going through Barriers | Perseverance
Getting through Different Factors | Find a Way Out
Bridge Diagram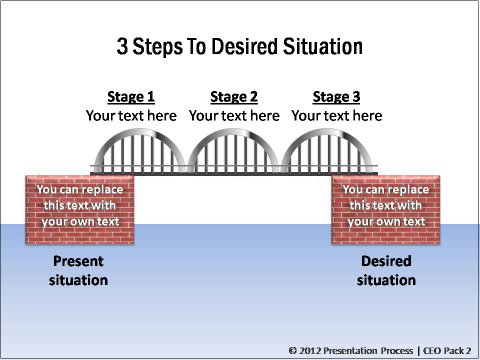 Path from A to B | Path Before and After Event
Straight Vs Circular Path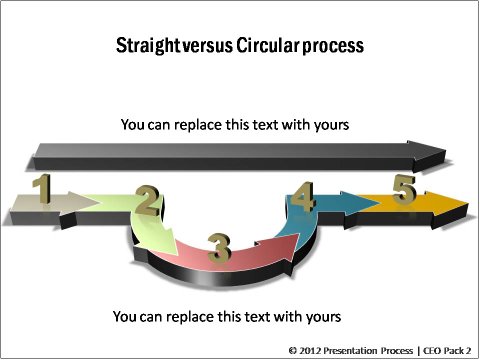 Related PowerPoint Graphics in CEO Pack 2
Return to Top of PowerPoint Obstacles Page
---