Home > All Tutorials > Tutorial Videos > PowerPoint Transparent Shape
Learn to use Semi-Transparent shapes in PowerPoint creatively to make your Title slides more professional and interesting.
Here is an example of one of the templates we show you how to create in the tutorial: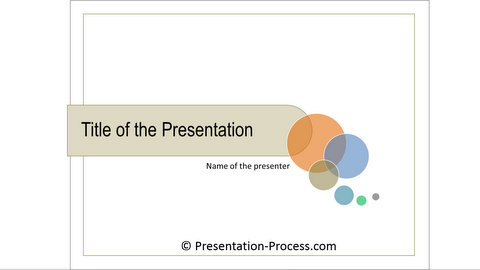 Click play to view the tutorial:
The examples showcased in this video are taken from PowerPoint Charts and Graphics 2 CEO Bundle. You can browse through 1600+ ready to use templates for your presentations there.
Hope you liked our tutorial. If you want to learn more such tutorials, please browse through this site. You will find 300+ PowerPoint tutorials and 80+ Creative Presentation Ideas.
Thanks a lot for watching the video and happy presenting!
Related: Stylizing Bubble Chart in PowerPoint
Return to Main PowerPoint Tutorial Videos Page