Home > All Tutorials > Tutorial Videos> Smartart Funnel
In this Video Tutorial shows how to creatively present funnel and filter diagrams with the example of a sales process diagram.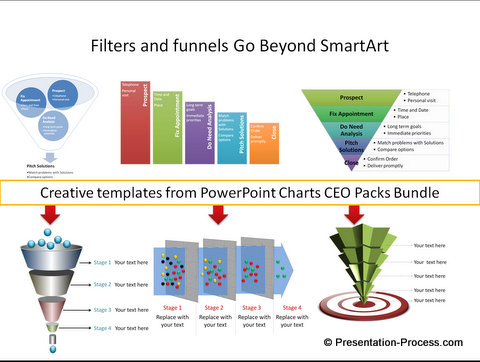 Click play to view the video:
Hope you found this video tutorial useful. To take your business presentations to the next level, browse through this site to find over 200+ Advanced PowerPoint Tutorials and 100s of creative ideas.
Related: Simple Filter Diagram Tutorial
Return to Main PowerPoint Tutorial Videos Page