PowerPoint Charts & Diagrams CEO Pack> Consulting Diagrams> V Diagram
Part of PowerPoint Charts & Diagrams CEO Pack
Instantly download 750+ easily editable PowerPoint Diagrams for CEOs. Represent ANY business idea quickly & visually.
Multicolor V Diagram:
Description:
V diagram or V model diagram is used to represent Software development process. It is also applicable to hardware development. It is seen as an extension of Waterfall model. The V-Model demonstrates the relationships between each phase of the development life cycle and its associated phase of testing. We have included variations to represent Architecture Vee and Entity Vee models.
Colorful Editable V-Diagram | Metallic Stylish Diagram

PowerPoint V Analysis Diagrams

RELATED DIAGRAMS IN THIS PACK
PowerPoint Venn | Pyramid Diagram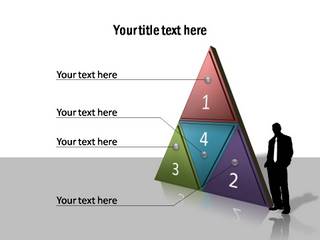 ---