---
From: PowerPoint Graphics, Concepts & Diagrams CEO Pack 2
Instantly download 815+ fully editable PowerPoint Graphics for CEOs.
Represent even MORE business ideas visually.
---
Relationship Models: Pentagon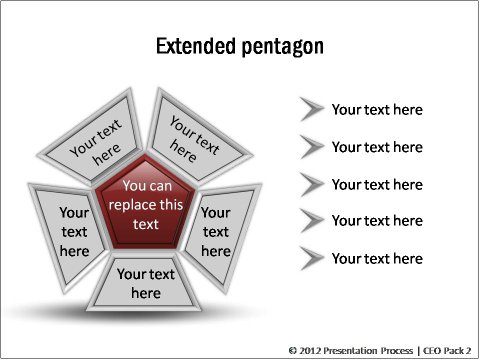 Description: Here are 36 variations of relationship model in PowerPoint. Some of the relationships you can portray using the models in this set are: interaction between teams, propeller diagram, Mobius strip, Mobius square, intersection of ideas, animated merging Venn diagram, individual silos to coordinated team effort, hub and spokes, contributing factors for transition, interlinked factors etc.
6 Aspects | Interaction Between Teams
Mobius Triangle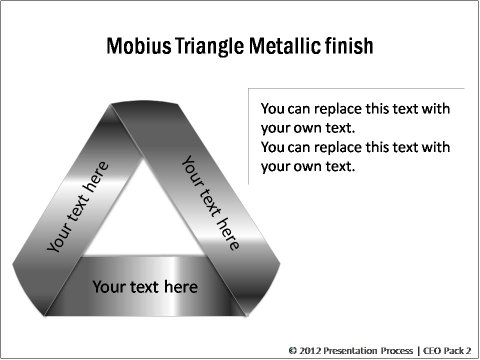 Mobius Diagram | 3 Sided Relationship
Connected Points | Circular Flow Propeller
3 Sided Relationships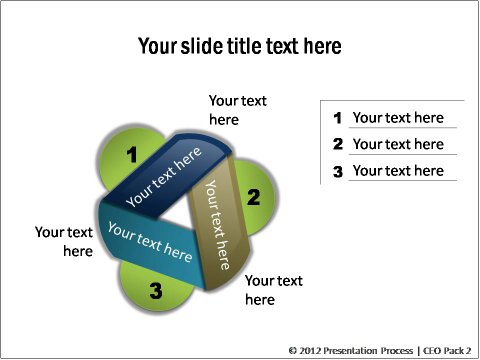 Mobius Square | 4 Square Intersection
Intersection of 3 Ideas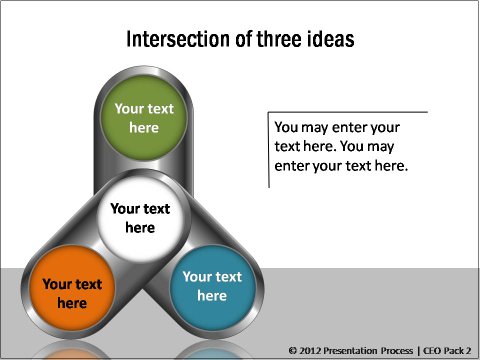 Animated Relationship Models
Overlapping Relationships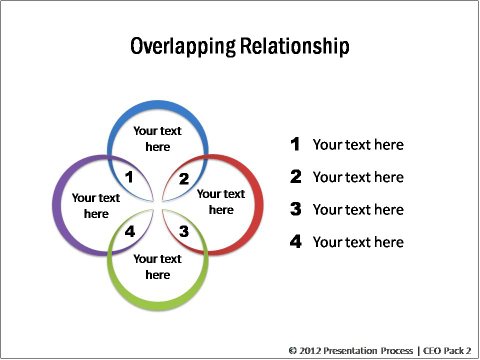 Transparent Venn Diagrams with 5 and 6 Segments
Hub and Spoke Relationship Models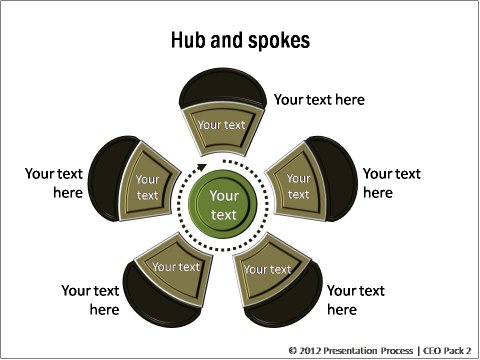 Circular Relationship
More Hub and Spoke Relations
4 Interlinked Factors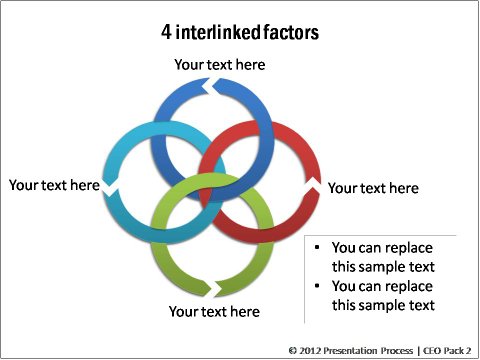 Interaction between Teams
Contributing Factors for transition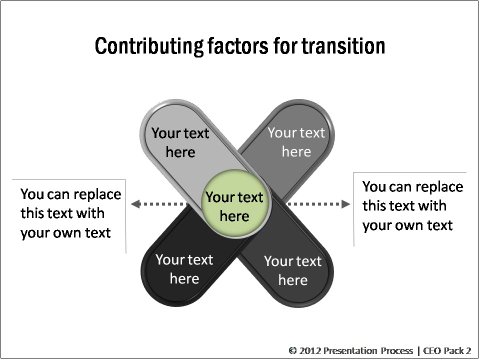 Interactions and Interrelations
Connecting Points | Interlocking Circular Arrows
6 Related Aspects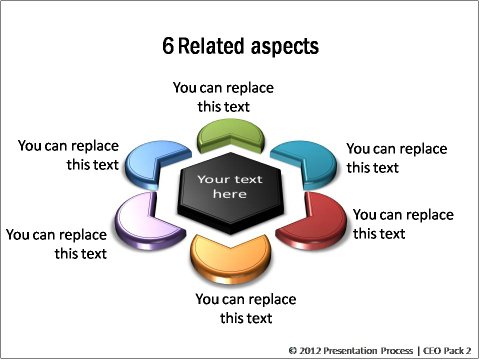 PowerPoint Relationship Models
6 Outcomes | Internal Factors
6 Related Factors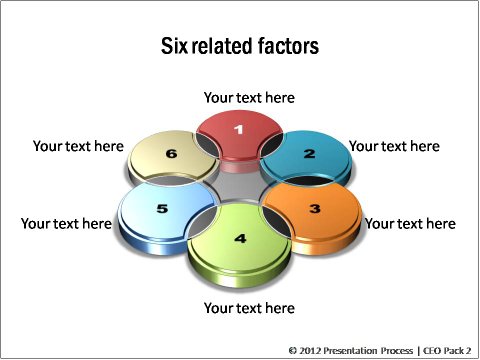 Related PowerPoint Graphics in CEO Pack 2