---
From: PowerPoint Graphics, Concepts & Diagrams CEO Pack 2
Instantly download 815+ fully editable PowerPoint Graphics for CEOs.
Represent even MORE business ideas visually.
---
Announcement Style Template
Description: These PowerPoint Elearning templates help you design layouts for your online courses. The layouts include text placeholders on blackboard, white board, note book, projector screen, scroll etc. The set also includes PowerPoint tags, signposts, call outs, folders, calendars, approval stamps etc. to help you convey a wide variety of messages with ease.
The keywords for this template set are: Elearning ppt templates, online learning PowerPoint templates, online course templates, Elearning design templates and Elearning PowerPoint designs.
Editable Board Style Templates
Notebook Cover and Content Templates for E-Learning
Animated Notebook and Lists
Writing Pad Template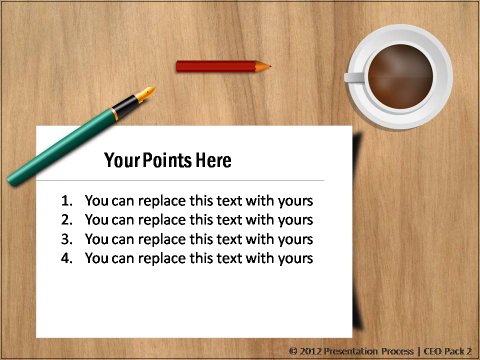 Editable Projector and Screen Templates
Vertical and Horizontal Scrolls
Stylish Multi-Text Scroll Template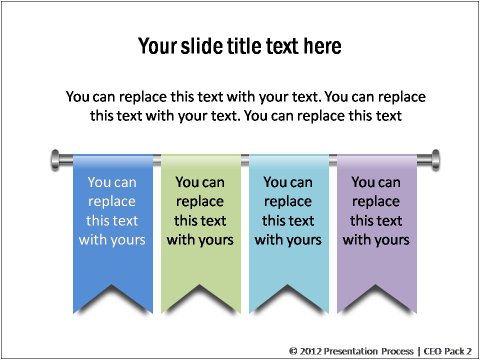 Creative Highlighted Text Ideas
Showing Learning Outcomes
Elearning Signpost Templates
Interesting Banner and Folder Ideas
Creative Tags for Elearning Templates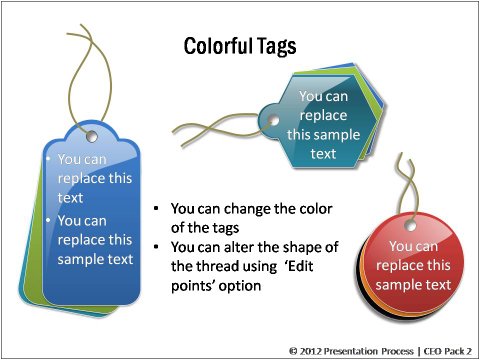 Useful Buttons for Task Classification
Key Points for Discussion
Rubber Stamp Options
Summary | Question and Answers Template
Peel Back Stickers and ID Tags
Calendar PowerPoint Template
Related PowerPoint Graphics in CEO Pack 2
Return to Top of Elearning Templates Page
---