---
Part of: 750+ Flat Design Templates Pack for PowerPoint
Create beautifully simple presentations. Create Online ready slides with these 100% editable templates. Instant Download.
---
Click on the slides below for larger preview
Linked process steps with icons

Description: Find a range of useful templates to represent any kind of linear process, bent process, u-shaped or curved process, process with multiple stages and steps, as well as step diagrams and Sankey diagrams.
| | |
| --- | --- |
| Steps from start to end | 6 Linked stages |
3 Stages with Icons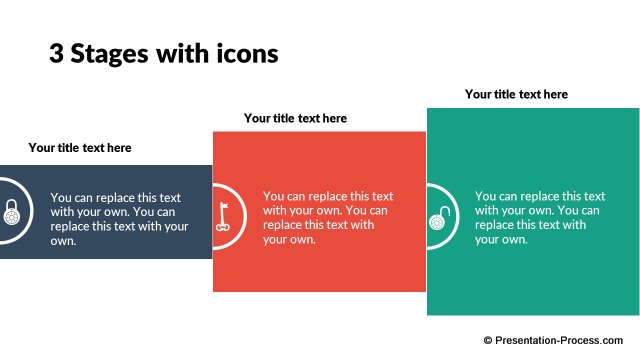 | | |
| --- | --- |
| 9 Step process | Downward flow |
| Downward flow | Up and down flow |
| | |
| --- | --- |
| U-Shaped process | Strategic planning process |
| Process diagram | Process diagram with 2 parts |
Fully editable Process diagram in PowerPoint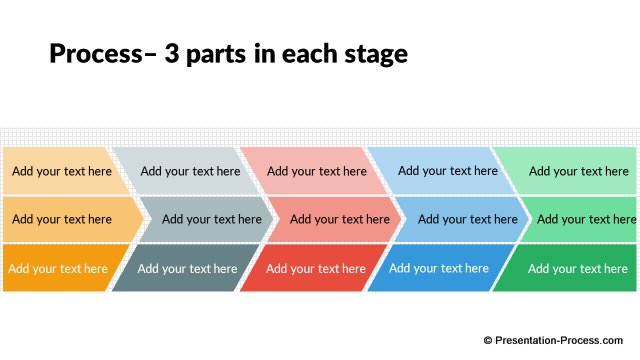 | | |
| --- | --- |
| Bent process diagram | Long process diagram |
| | |
| --- | --- |
| Curved diagram | Before and After event |
| Parts of a process with gears | Start of a process |
Flat design Sankey diagram for input and multiple output
| | |
| --- | --- |
| Sankey diagram for energy | Sankey diagram variation |
| Split into 2 by a process | Multiple inputs and outputs |
| | |
| --- | --- |
| SCRUM Process | SCRUM Process Variation |
Jumping from one stage to another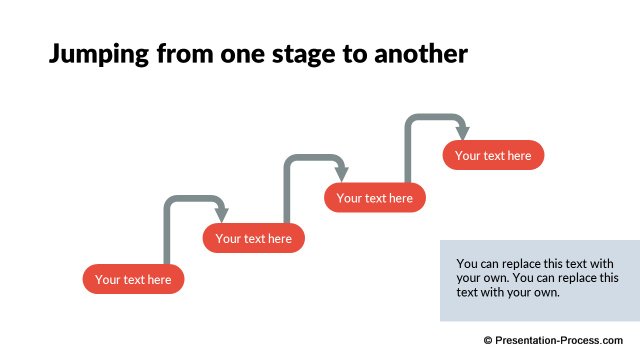 | | |
| --- | --- |
| Stages to reach success | Steps leading upward |
| Stages in a ladder | Ladder to the top |
| | |
| --- | --- |
| Steps to reach a goal | Next steps |
Flat design template in PowerPoint with staircase