---
From: PowerPoint Graphics, Concepts & Diagrams CEO Pack 2
Instantly download 815+ fully editable PowerPoint Graphics for CEOs.
Represent even MORE business ideas visually.
---
Stages – PowerPoint Ideas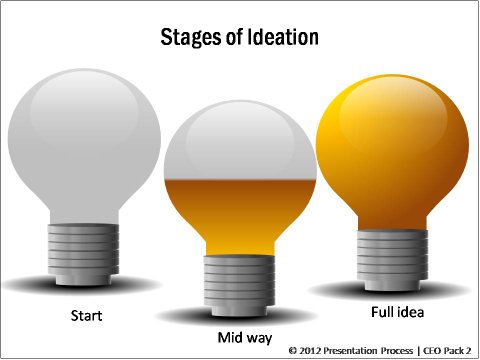 Description: 23 concept chart templates in this segment revolve around the concept of 'ideas'. Some of the concepts you may represent using these templates are: stages of ideation, good and bad thoughts, poor and bright ideas, combining ideas, many ideas inspiring one idea, one idea inspiring many ideas, impact of a bright idea, finding 'out of the box' solutions, thinking up green ideas, recycling ideas, random thoughts to structured ideas, unclear vision to clear vision, painting the future etc.
Inspiration for and from an Idea
Impact of a Bright Idea | Poor and Bright Ideas
Good and Evil thoughts on an Issue
Combining Two Idea | Tying 2 Ideas Together
Opinions & Thoughts | Different Points of View
Thinking an Out of the Box Solution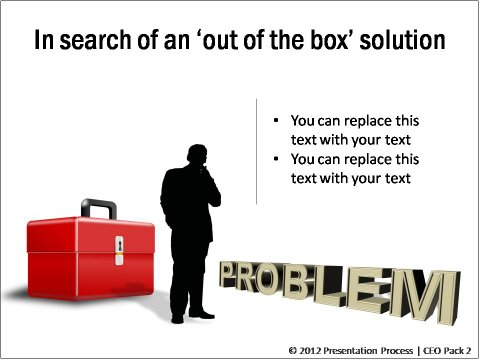 Ideas Fitting into Each other | Different Comments
Green / Eco-friendly /Recycling Ideas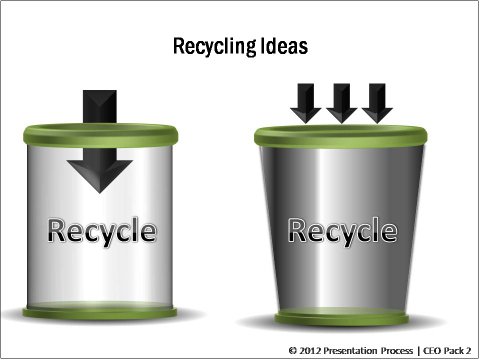 PowerPoint Concepts related to Green Ideas
Random or disorganized to Structured Thoughts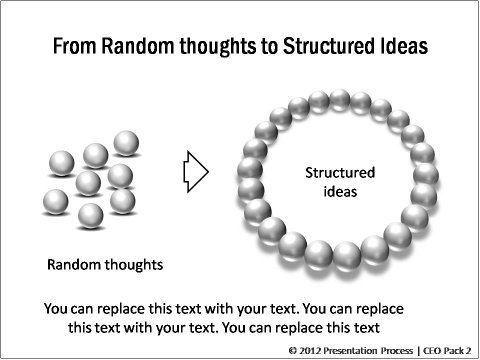 Unclear to Clear Vision Metaphors
Metaphors for Painting / Coloring the Future
Collection of Ideas | Stitching 2 Ideas together