Home > All Tutorials > Tutorial Videos> PowerPoint Pencil Sketch
In this tutorial video you will learn how to create different types of PowerPoint Pencil Sketch effects for any shape of your choice.
The artistic effects used in this video can be found in PowerPoint versions 2010 and 2013.
You can use these hand drawn style diagrams to create a friendly and easy to understand slides for your training or as creative slides when designing your business presentations.
Here is the effect that you will learn create with this tutorial: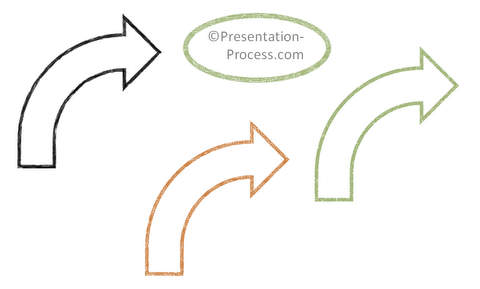 Click play to view the tutorial:
You can find a written tutorial on creating a hand drawn effect here.
Here is the preview of the Hand Drawn diagrams pack mentioned in the video.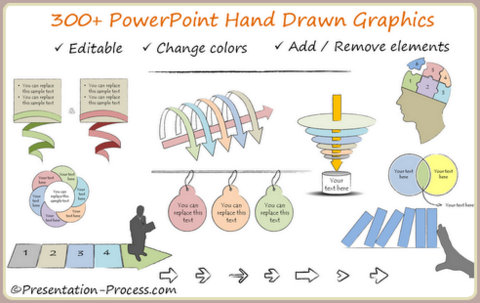 Liked this tutorial? Please do share it or leave a comment below to let us know.
At Presentation Process you can find 250+ more tutorials and ideas to make creating, delivering and viewing business presentations fun.
Thanks you for watching the video and happy presenting!
Related: Creative Infographic with a Pencil Icon
Return to Main PowerPoint Tutorial Videos Page