---
From: PowerPoint Graphics, Concepts & Diagrams CEO Pack 2
Instantly download 815+ fully editable PowerPoint Graphics for CEOs.
Represent even MORE business ideas visually.
---
PowerPoint Pipeline : Down the drain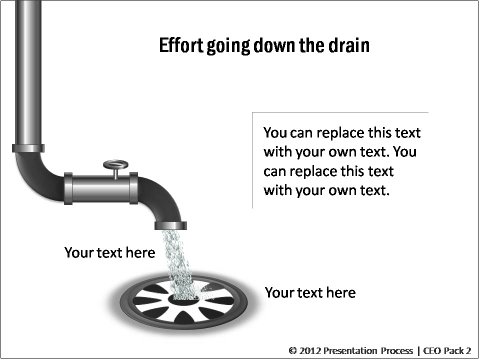 Description: The concept of a pipeline is used quite frequently in sales, marketing and strategy based presentations. The concepts you can convey using the diagram templates in this set are: Divided output, effort going through the drain, hot and cold streams, leak in pipeline, variation in the rates of inflows and outflows, multiple streams of income, points along a pipeline, processes inside the pipeline etc.
Divided Output | Hot and Cold Streams
Leaks in Pipeline | Points along the pipeline
Rate of Inflow less than Outflow | Multiple Streams of Income
Leakage in Revenues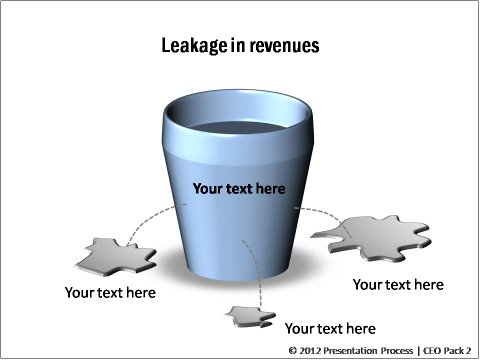 Leak in Pipeline | Full or Empty Metaphor
Filling from 2 Sources | 3 Processes inside a Pipeline
Transparent Pipeline