Home > All Tutorials > Tutorial Videos> PowerPoint Section Header
Learn to create a section header diagram in PowerPoint that you can use to in your presentations.This simple graphic is useful when you want to show the current section being covered in the slide. It links the content beautifully by constantly referring to the overall picture.
Though the diagram looks simple, it shows the use of Merge function, shadow options and more. The diagram is created in PowerPoint 2013.
Here is an screenshot of the Section Header you will learn in the video: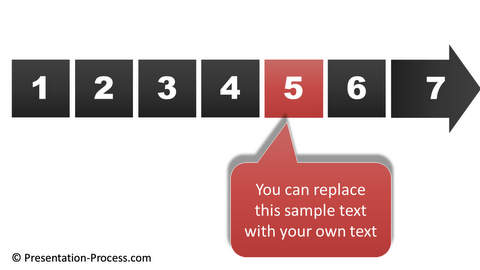 Click play to view the tutorial:
Stay Updated about New Tutorials
Follow our Youtube Channel
Product showcased in this video:
PowerPoint Charts & Graphics 2 CEO Pack Bundle
1500+ ready to use and fully editable templates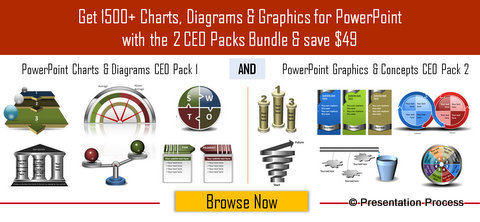 If you liked this tutorial and would like to learn more, please browse through this site. You will find over 350 PowerPoint tutorials and creative ideas for presentations.
Thanks you for watching the video and happy presenting!
Related: Create Folder Style Agenda
Return to Main PowerPoint Tutorial Videos Page
Return to Top of PowerPoint Section Header Page
Please Share Your Comments & Suggestion