Home > All Tutorials > Tutorial Videos> Smartart Marketing Mix
Smartart Arrow Video Tutorial shows how to use the process arrow chart in Smartart step by step. This video uses the business example of a sales process.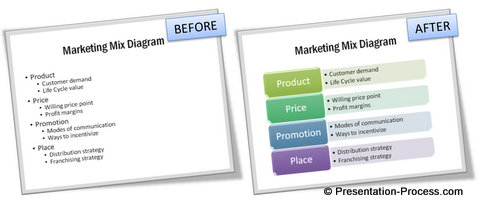 Click play to view the tutorial:
Stay Updated about New Tutorials
Follow our Youtube Channel
We have shared some creative examples of Marketing Mix diagrams in the video. Here is a quick preview of the templates.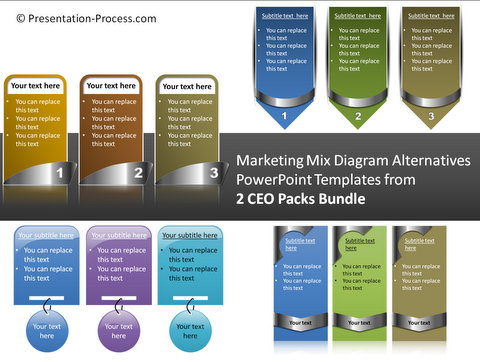 Hope you found this video tutorial useful. To take your business presentations to the next level, browse through this site to find over 200+ Advanced PowerPoint Tutorials and 100s of creative ideas.
Related: Creative Examples of PowerPoint SWOT
Return to Main PowerPoint Tutorial Videos Page