Home > All Tutorials > Tutorial Videos> Smartart Pyramid
This Smartart Video Tutorial shows how to use the PowerPoint Pyramid diagram to create hierarchy or org charts. You will learn how to set up your data correctly as well as interesting alternatives to the regular diagrams.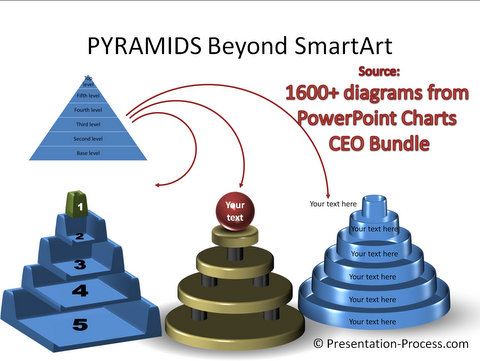 Click play to view the video:
If you found this tutorial useful, you can find more such videos in this video tutorial section. Do browse around this site to find 200+ Advanced PowerPoint tutorials useful for business presenters.
Related: 3D Circular Pyramid in Smartart
Return to Main PowerPoint Tutorial Videos Page