Home > All Tutorials > Tutorial Videos> Smartart Tips
Smartart Tips for Diagram Video shows how to select the right diagram with the example of a linear flow related to problem resolution process.
Click play to view the quick tip:
If you are a busy business presenter, you need not be confined to the small list of diagrams provided by Smartart. You can find easy to use PowerPoint templates alternatives with PowerPoint CEO Packs bundle. Here are some sample diagrams from the bundle: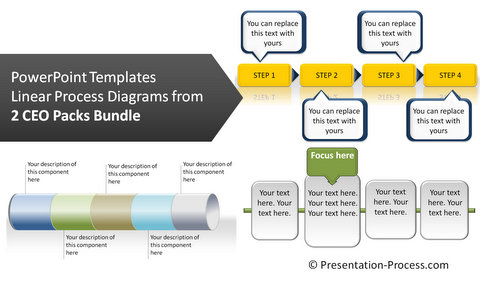 Hope you found this video tutorial useful. To take your business presentations to the next level, browse through this site to find over 200+ Advanced PowerPoint Tutorials and 100s of creative ideas.
Related: Useful Tip to Print your Presentations
Return to Main PowerPoint Tutorial Videos Page