---
Part of: 750+ Flat Design Templates Pack for PowerPoint
Create beautifully simple presentations. Create Online ready slides with these 100% editable templates. Instant Download.
---
Click on the slides below for larger preview
Editable case study slide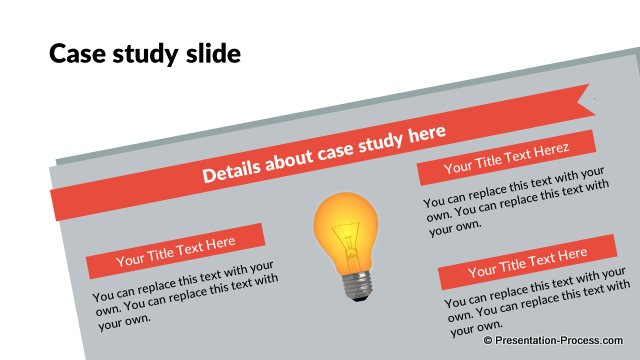 Description: Close your presentations meaningfully with these PowerPoint templates. Includes ready to use and fully editable templates for presenting case studies, asking questions, summary, providing contact us information and thank you slides.
Case study slide with data chart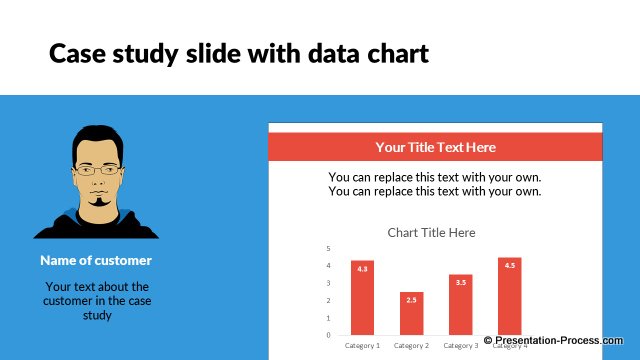 | | |
| --- | --- |
| Case study with photo | Case study before & after |
| Company case study | Asking questions |
Editable PowerPoint template of parts of a question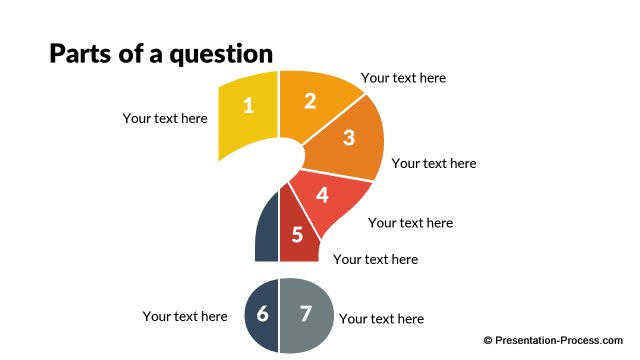 | | |
| --- | --- |
| Question puzzle | 4 Questions in detail |
| | |
| --- | --- |
| Points about key question | Different types of questions |
| Questions and answers | Questions and answers |
| Questions and answers | Q & A in callouts |
Questions tree for encouraging audience interaction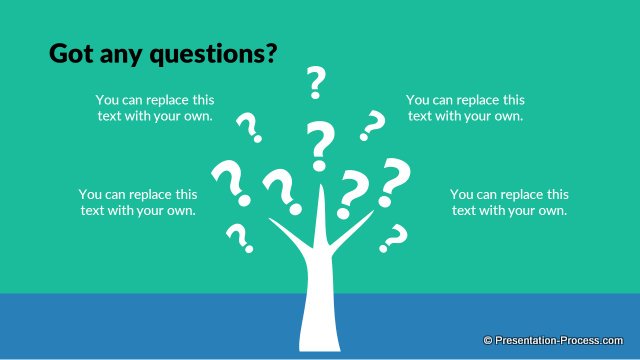 | | |
| --- | --- |
| Questions & answers | Multiple choice question |
| | |
| --- | --- |
| List of to do items | Summary slide |
| Summary points | Pin the summary |
Key points summary
| | |
| --- | --- |
| Contact slide with photo | Key contact details |
| | |
| --- | --- |
| Contact us on Social Media | Contact us on Social Media |
| Thank you slide | Thank you slide |
| Thank you slide with image | Thank you slide |
Thank you slide with icons and map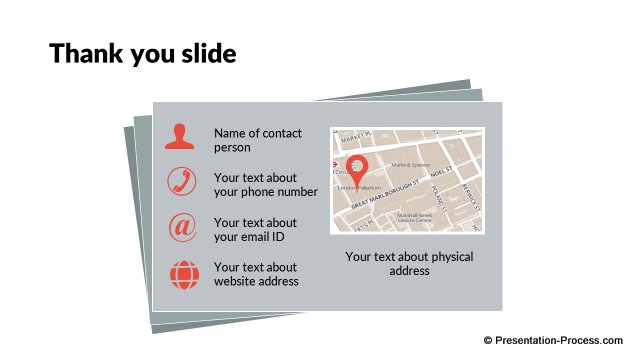 Thank you template in tear drop shape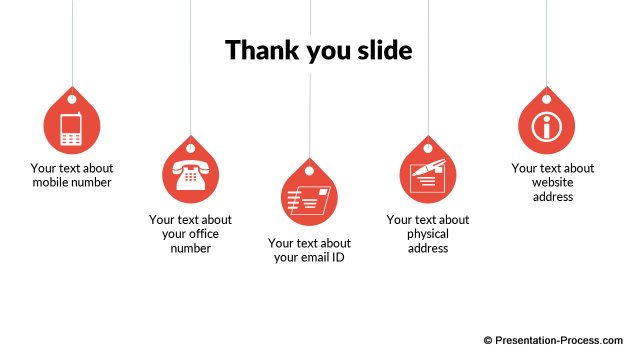 | | |
| --- | --- |
| End of presentation | End of presentation |
Fully editable The End slide
---
Related Templates in Flat Design Pack
---