---
Part of: 750+ Flat Design Templates Pack for PowerPoint
Create beautifully simple presentations. Create Online ready slides with these 100% editable templates. Instant Download.
---
Click on the slides below for larger preview
Different output devices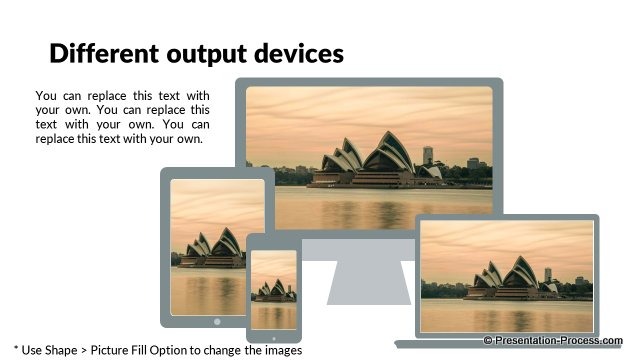 Description: In this creative technology section, you will find computers, access, network, social media, networking, social sharing, could computing, Search Engine Optimization and website related templates. As all other templates in this pack, these are fully editable and customizable.
Accessing different types of content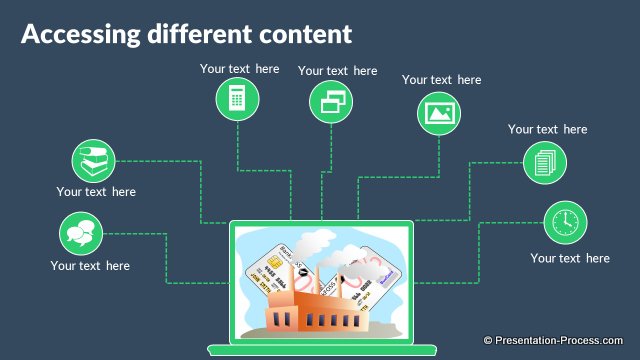 | | |
| --- | --- |
| Different devices on cloud | Ideas on a cloud |
Accessing different content from tablet or phone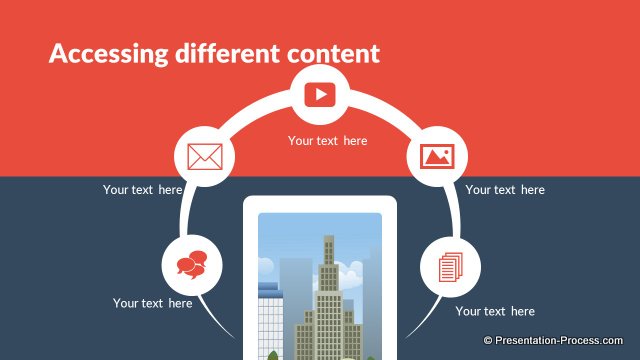 | | |
| --- | --- |
| Network related points | Communicating info |
| Radar tracking | Various access devices |
| | |
| --- | --- |
| Technology adoption ladder | Piracy or IPR |
| Highlight text on keyboard | Discussion online |
Spread socially
| | |
| --- | --- |
| Community | Spreading of a share |
| | |
| --- | --- |
| Network of people | Sharing in many directions |
| Concept of sharing | Spreading of word |
| Points about participation | Crowdsourcing process |
About Social Media Channels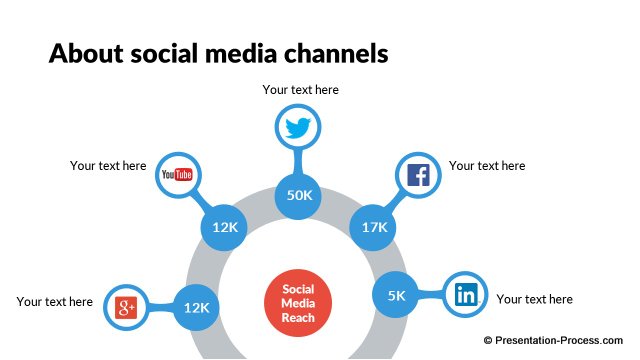 | | |
| --- | --- |
| SEO: Means of Generating traffic | SEO: Measuring site statistics |
| SEO: Website organization | SEO: Fine tune site |
Search Engine Optiomization: Website content related points
---
Related Templates in Flat Design Pack
---