---
Part of: 750+ Flat Design Templates Pack for PowerPoint
Create beautifully simple presentations. Create Online ready slides with these 100% editable templates. Instant Download.
---
Click on the slides below for larger preview
Comparison of offers

Description: Simplify your business presentations with a list of points in simple and elegant charts. Keep the amount of text at a minimum and make use of the white space available in your slide to keep your audience engaged.
| | |
| --- | --- |
| 3 Comparisons | Pros and cons |
Opposite sides
| | |
| --- | --- |
| Pros and Cons | Balance in favor of pros |
| Balance in favor of cons | Balanced arguments |
Justice or evaluation template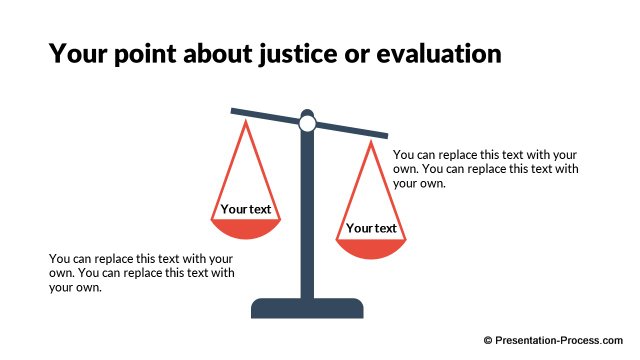 | | |
| --- | --- |
| Thumbs up and down | Thumbs up and down |
| Problems and solutions | Left and right brain |
| | |
| --- | --- |
| Positive & negative emotions | Yin and Yang |
| | |
| --- | --- |
| Point and sub-points | Expansion and Contraction |
| Before and after with images | Before and after with images |
| Before and after comparison | Logos before and after |
In all 4 directions
| | |
| --- | --- |
| In opposite directions | In opposite directions |
| 2 Different paths | Movement in opposite direction |
Select option for action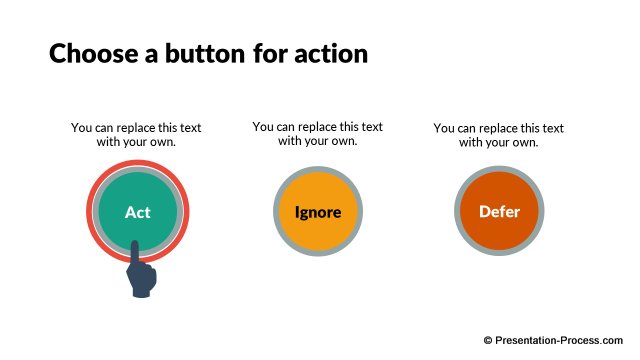 | | |
| --- | --- |
| Comparison of multiple offers | Selection an option |
Different types of votes in a ballot box
---
Related Templates in Flat Design Pack
---