---
Part of: 750+ Flat Design Templates Pack for PowerPoint
Create beautifully simple presentations. Create Online ready slides with these 100% editable templates. Instant Download.
---
Click on the slides below for larger preview
3 Speedometers at different levels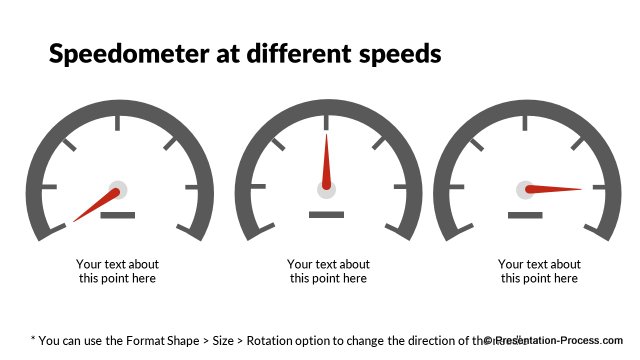 Description: It is easy to add interesting graphics and share your data and information with the templates in this infographics section. A variety of options like speedometers, gauges, sliders, spheres, thermometers, banners, pressure charts, batteries and tables are available. All templates are fully editable as always.
| | |
| --- | --- |
| Empty or Full Gauge | Speed Infographic |
Fully editable pressure chart infographic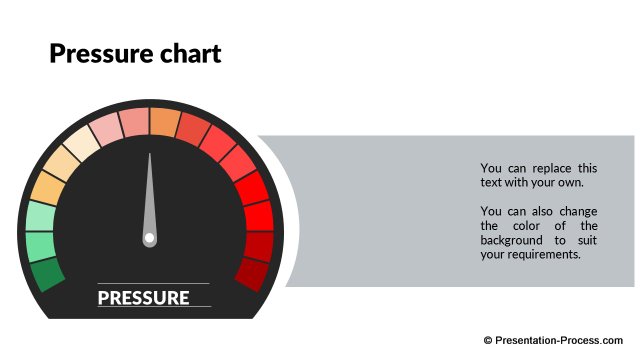 | | |
| --- | --- |
| Speedometer with details | Set the thermostat |
| Phases with percentage | Sphere fills infographic |
Representing data percentages with spheres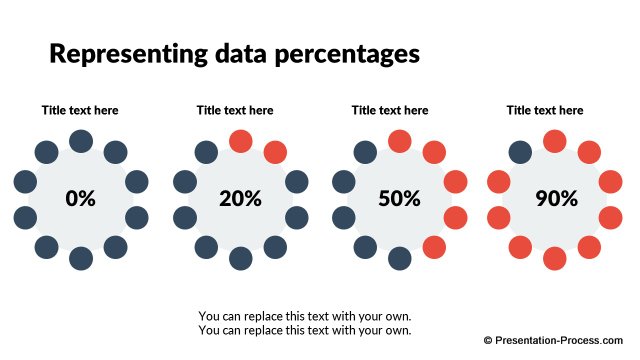 | | |
| --- | --- |
| Components of a whole | Thermometer Infographic |
| Thermometer comparison | Min and Max thermometer |
Fully editable PowerPoint thermometer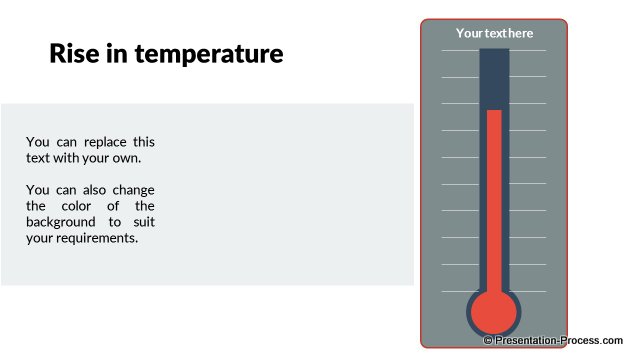 | | |
| --- | --- |
| Battery showing stages | Battery Infographic |
| | |
| --- | --- |
| Battery showing fill | Battery status |
| Multiple sliders | Vertical slide scale |
| Slide showing range | On, Off & Neutral buttons |
| | |
| --- | --- |
| Going up and down | Company statistics |
| Data about a company | 4 Increasing pies |
Fully editable banner graphic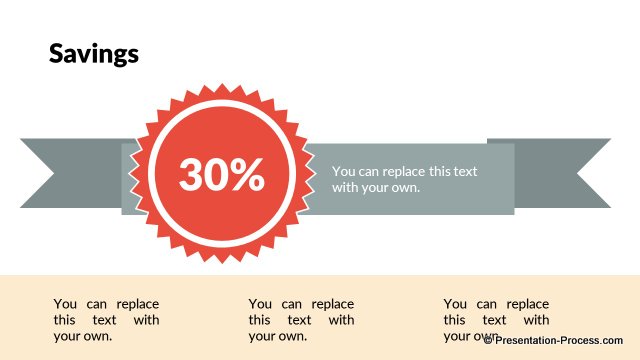 | | |
| --- | --- |
| Highlight key data | Statistics about men |
| Statistics about women | Statistics about groups |
| | |
| --- | --- |
| Editable table | Comparison table |
| Comparison table | Comparison points |
Comparison table with recommendation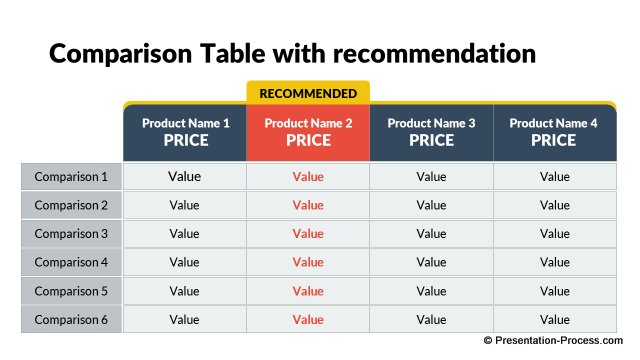 | | |
| --- | --- |
| Continuum of grade | Continuum scale |
| Connected continuum | Vertical continuum |
| Circular continuum | Semi-circular continuum |
Infinite loop infographic
---
Related Templates in Flat Design Pack
---