---
Part of: 750+ Flat Design Templates Pack for PowerPoint
Create beautifully simple presentations. Create Online ready slides with these 100% editable templates. Instant Download.
---
Click on the slides below for larger preview
Fully editable funnel with Bezier curve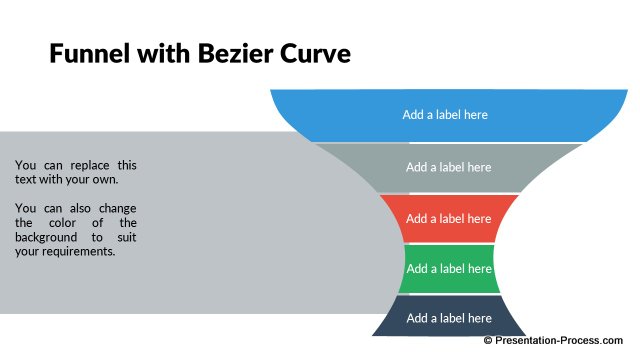 Description: Simplify your business presentations with this collection of diagrams covering filter and funnel diagrams, butterfly diagrams, pillars, core diagrams, cause effect, dominoes and fishbone diagrams. All diagrams are 100% editable and are created with flat design color themes.
| | |
| --- | --- |
| Funnel with 11 stages | Funnel chart with 5 layers |
| Marketing funnel | 3 Stage funnel |
| Basic funnel | Processing documents |
| | |
| --- | --- |
| Passing through filter | Air filter |
| Passing through loop | Water filter |
Multiple stages of filter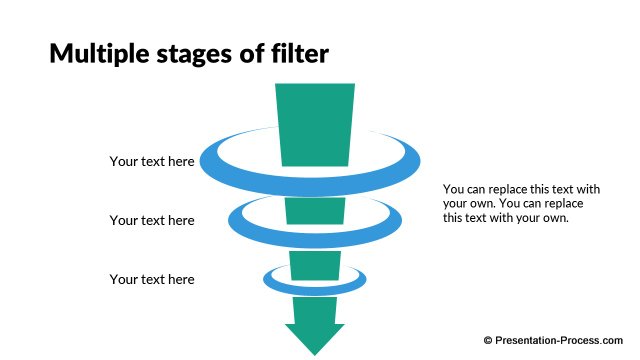 | | |
| --- | --- |
| 3 Layers of filter | 5 Stages of filter |
| | |
| --- | --- |
| 3 Different factors adding up to a result | Cause effect with intermediate result |
| Circular cause effect loop | Falling dominoes |
| Creative Fishbone diagram | Creative Fishbone diagram |
| | |
| --- | --- |
| Fishbone diagram | Fishbone diagram |
Key Pillar supporting business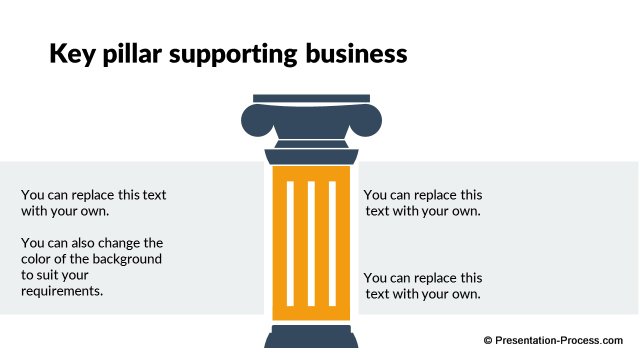 | | |
| --- | --- |
| The 3 pillars | The 4 pillars |
| The 5 pillars | Butterfly diagram |
Cluster diagram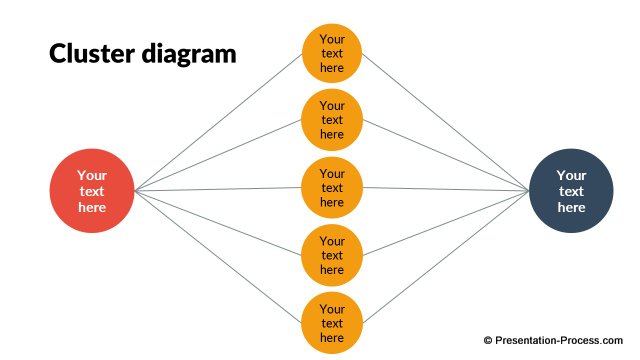 | | |
| --- | --- |
| Butterfly diagram | Different factors merging |
| Relationship diagram | Relationship diagram |
Relationship diagram with 8 related points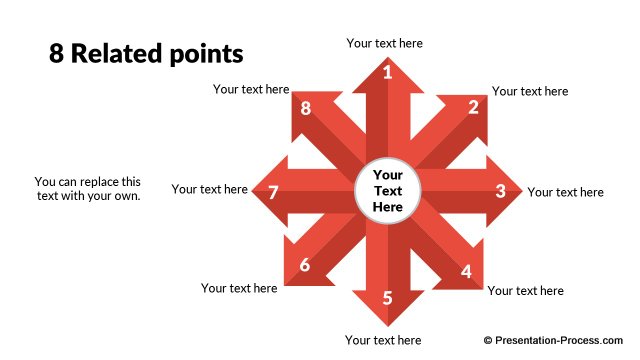 | | |
| --- | --- |
| 4 Point core diagram | 8 Point core diagram |
| Related points around core | Relationship type 1:1 |
| Relationship type 3 | Linked points |
Interlinked points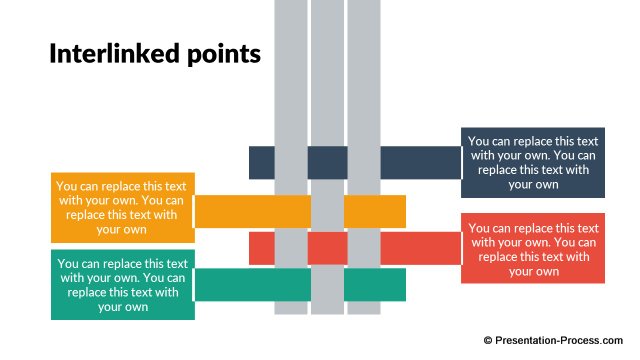 | | |
| --- | --- |
| Impact of New Element | Cause Effect Diagram |
| External Impact | Ripple Effect |
Impact of change causing break
---
Related Templates in Flat Design Pack
---