---
Part of: 750+ Flat Design Templates Pack for PowerPoint
Create beautifully simple presentations. Create Online ready slides with these 100% editable templates. Instant Download.
---
Click on the slides below for larger preview
Wheel diagram with 24 parts

Description: Find a range of circle, wheel, radial and Venn diagrams to use in your presentations.  Use them to show circular movement, related ideas, ideas around the core, cyclical movement, comprehensive solution and more.
test
| | |
| --- | --- |
| Wheel diagram with 16 parts | Wheel diagram with 12 parts |
| Wheel diagram with 8 parts | Wheel diagram with 4 parts |
| Simple wheel diagram | 3 Step cycle diagram |
3 Stage flat design circular flow diagram
| | |
| --- | --- |
| Recycle diagram | 4 Step circular flow |
| Circular flow diagram | Circular flow |
| Main ideas and sub ideas | 2 Step cycle diagram |
| 4 Step cycle diagram | 5 Step cycle diagram |
6 Step cycle diagram
| | |
| --- | --- |
| 6 Circular points | Different points in a circle |
| | |
| --- | --- |
| 7 Step cycle diagram | 8 Circular points |
| Series of circular points | 3 Concentric circles |
| 10 Step cycle | 10 Circular points |
Venn diagram with 3 circles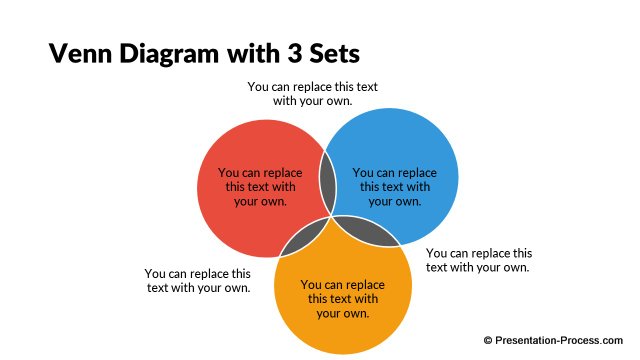 | | |
| --- | --- |
| 3 Part Venn diagram | 4 Part Venn diagram |
| Radial Venn diagram | Radial Diagram |
| 4 Step radial diagram | 5 Step radial diagram |
| 6 Step radial diagram | 6 Step radial diagram |
Radial chart created in flat design
| | |
| --- | --- |
| 8 Step radial diagram | Comprehensive solution (1) |
Comprehensive solution (2)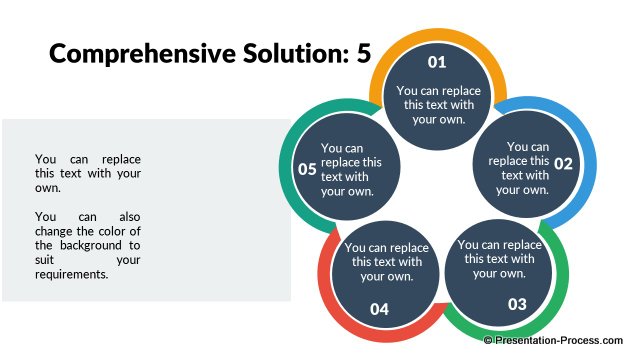 | | |
| --- | --- |
| Comprehensive solution (3) | Comprehensive solution (4) |
PowerPoint Audit cycle
---
Related Templates in Flat Design Pack
---