Part of PowerPoint Hand Drawn Pack
Get Editable Hand Drawn Concepts, Models, Graphics & More
This pack over 300+ editable PowerPoint Graphics including growth concepts, target achievement, thoughts and ideas, finance concepts, teamwork, comparisons, puzzles, Bulleted Lists, Timelines, Processes consulting models, business concepts and more…


Growth Concept Templates
Sketch Style concept Showing Fast Growth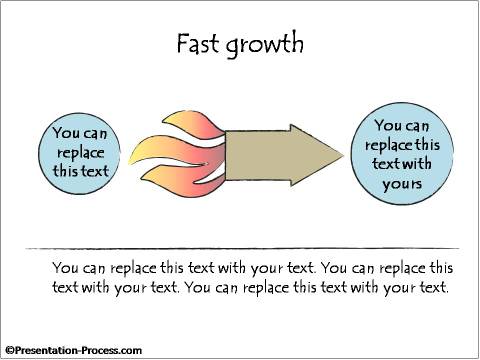 Moving Up Levels | Reasons for Growth

Nurturing Outcomes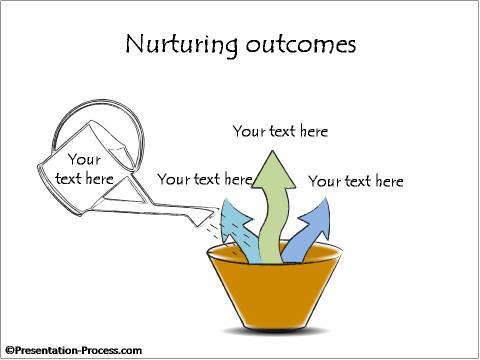 Comparison of Step-by-Step Approach to Direct Route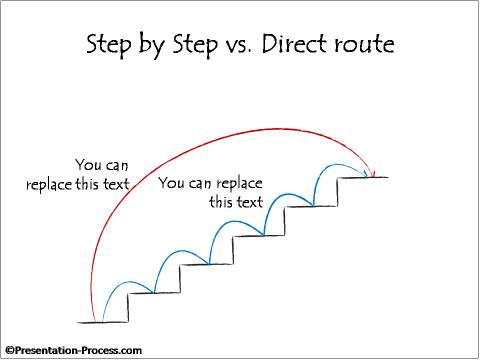 Corporate Ladder Steps | Growth Multiplication Metaphor

Metaphor of Pills for Success

Spiraling Growth | Collective Contribution to Development

Holding Off Downfall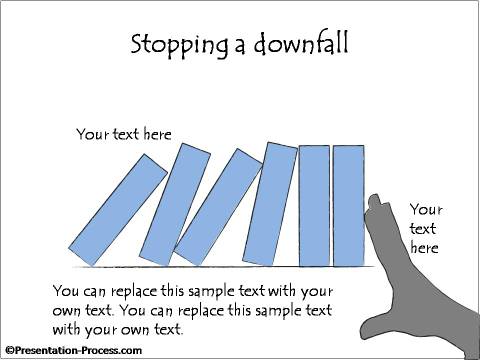 Achieving Objectives

Making The Right Decisions to Reach Target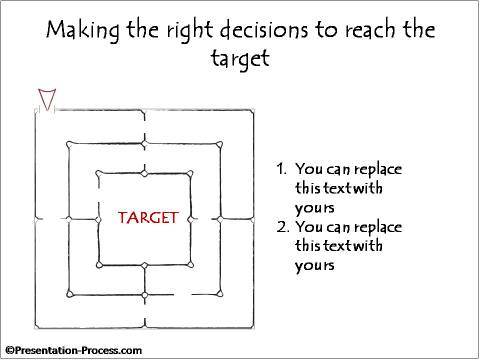 Factors Leading to Objective | Steps Leading to Objective

3 Steps to Achieving Objectives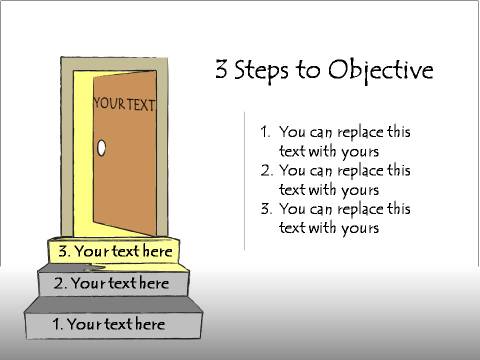 Aligned around the goal concept | Progress towards Target

Hand Drawn Concept: Action Arising out of Target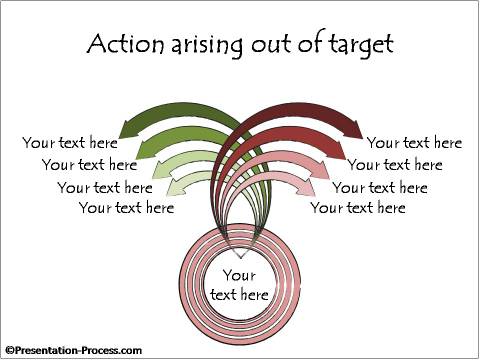 Reaching the Goal | Action From Target Achivement

Factors around the target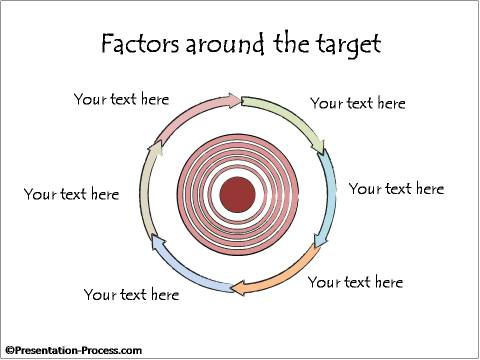 Problems & Solutions
Business Concept: Lock and Key Metaphor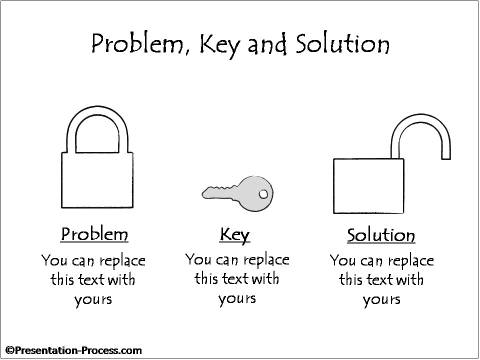 Concept of Fitting in the missing piece of Puzzle

Passing Through the Puzzle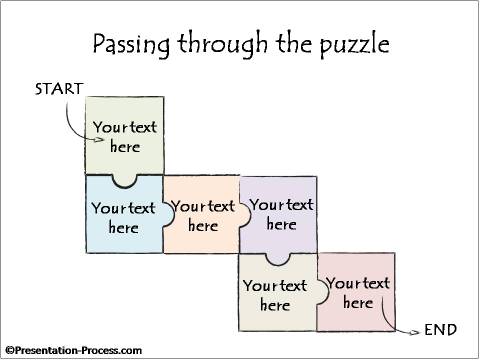 Circular Arrow Puzzle | Interrelated Factors Jigsaw

Trying to Get through the Maze | Hexagonal Puzzle

Puzzle Pieces Forming a Comprehensive Solution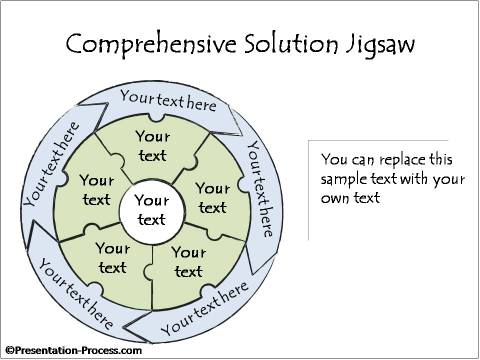 Task Categorization

Sorting Tasks into Different Groups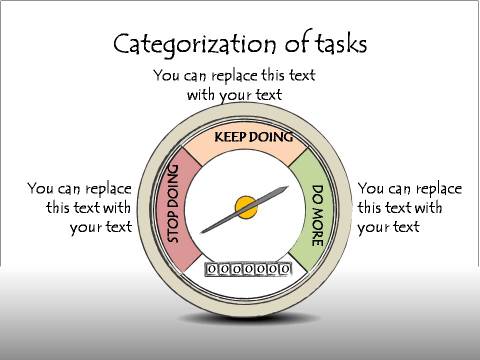 Evaluating 3 Options | Stop / Watch / Go categorization

Concept of Evaluating Different Types of Options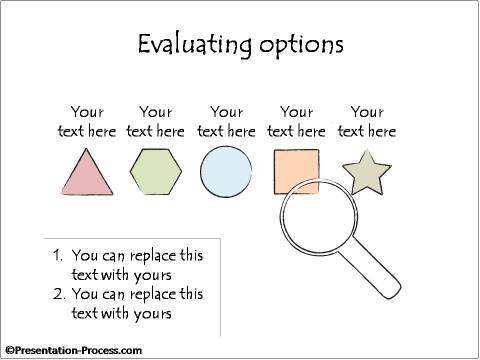 Making A Choice | Selecting One Option

Choosing Right Option | Multiple Plans

Multifaceted Unit: Metaphor of a Swiss Knife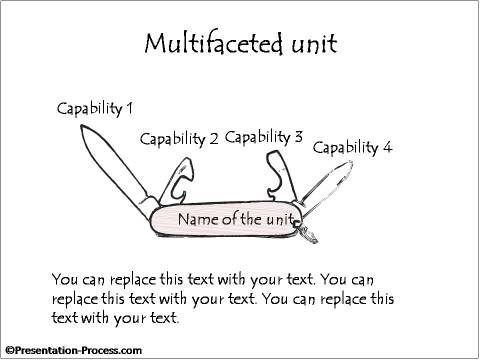 About Growth Objectives Concept:
When creating business presentations, it is important to present ideas clearly and in a memorable way. Using analogy, metaphors and similes help present business concepts in the most powerful way.
As in all our presentation packs, this pack too features some unique and insightful analogy, metaphors and similies you can readily use in any business presentation.
The first part of this section consists of metaphors and ideas related to growth. This could be growth over period of time, spiraling growth, holding off a decline. There are also a number of sketch style diagrams about achieving objectives, reaching for targets, movings towards a goal, action arising out of a target and more.
Other concepts:
Other hand drawn concepts include templates about task categorization, hand drawn diagrams about making a choice, evaluating options and more. Addressing probelms and providing solutions are also covered with interesting metaphors of lock and key, puzzles, and maze.
About Hand Drawn Pack:
These editable hand drawn graphics, hand made, pictographic, scribble effect, sketch style diagrams help spice up your presentations, especially training, e-learning content.
Return to Top of PowerPoint Hand Drawn Concepts Page 1
Share Your Comments
comments