---
Part of: 750+ Flat Design Templates Pack for PowerPoint
Create beautifully simple presentations. Create Online ready slides with these 100% editable templates. Instant Download.
---
Click on the slides below for larger preview
Fully editable template with metaphor of growth

Description: In this business metaphors section find a range of interesting templates to add to your presentation. This includes simple metaphors like castles in the air, metamorphosis, bulbs, mountains, tip of an iceberg and more. All metaphors are represented in a simple visual manner making it engaging for your audience to understand your presentations.
| | |
| --- | --- |
| Rising metaphors | Castle in the air metaphor |
Change or metamorphosis
| | |
| --- | --- |
| Multi-purpose Swiss knife | Mix up ideas |
| Stuck in fishbowl | Moving to a bigger pond |
| Broken pencil metaphor | Broken ideas |
Points about thinking
| | |
| --- | --- |
| Generating ideas | Bulb metaphor |
| Bright Idea | Tough climb with 3 levels |
Climbing mountains
| | |
| --- | --- |
| Tip of the iceberg | Point about drowning |
| | |
| --- | --- |
| Point about swimming | Glass of water |
| Point related to water | Points about waste |
| Painting as a metaphor | Palette or change |
| | |
| --- | --- |
| Writing implements | Caution to slow down |
| Cutting into 2 parts | Cutting into 4 parts |
| Tearing off | Broken link |
Trashing or deleting material
| | |
| --- | --- |
| Points about listening | Points about vision |
| Alarm or wake up call | Running away |
| | |
| --- | --- |
| Escaping from fire | Making an exit |
| Observe closely or magnify | Blocks in process or wall |
Points about partnership
| | |
| --- | --- |
| Different sides of an idea | Editable cardboard box |
| Mixing up things | Magically out of the hat |
Forecast from crystal ball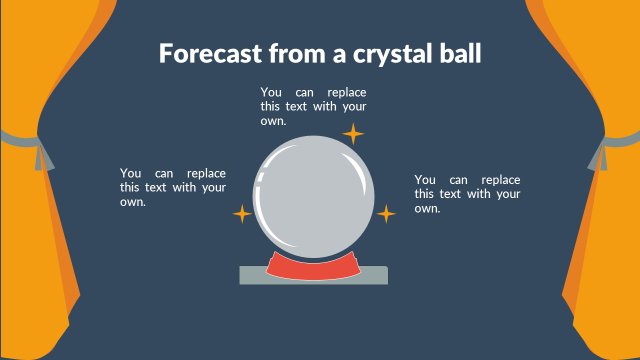 | | |
| --- | --- |
| Stress related points | Forces causing stress |
| Gap metaphor | Point about taking a break |
Overworked : Fully editable flat design template in PowerPoint
---
Related Templates in Flat Design Pack
---