Part of PowerPoint Hand Drawn Pack
Get Editable Hand Drawn Models,Concepts & Graphics

This pack over 300+ editable PowerPoint Graphics including SWOT, PEST, Butterfly , Consulting models, flower diagrams, wheel diagrams, triangles, cause effect diagrams, business diagrams, puzzles,numbered Lists, Timelines, Processes, business concepts and more…
Cause and Effect Diagrams

Two Contributing Factors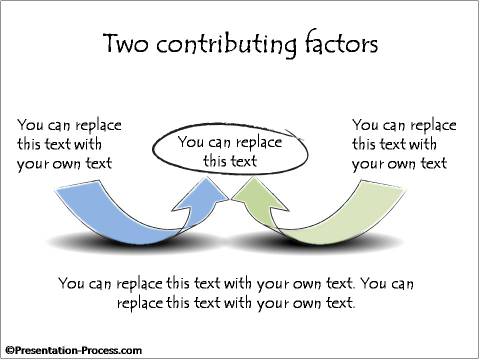 Cause and Two Levels of Outcomes | Multiple Outcomes
One Factor Leading to Many Results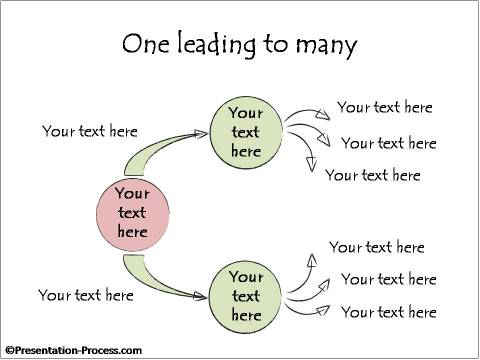 Cause Leading to 2 Effects | 6 factors Leading to 1 Outcome

Hand Sketch Style Four Outcomes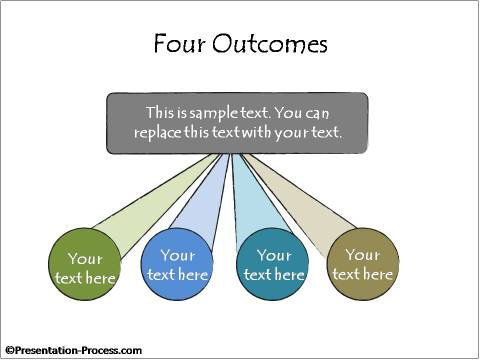 Core and Four Outcomes
4 Consequences of an Action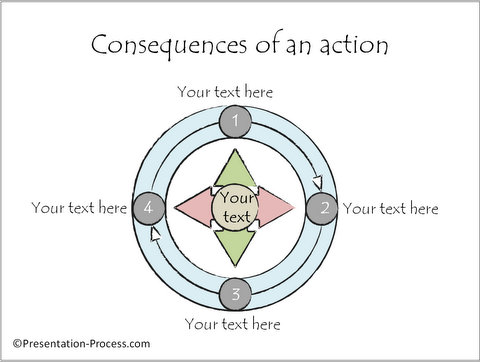 Four Facets | Five Outcomes

Hand Drawn Effect Models: Six Corners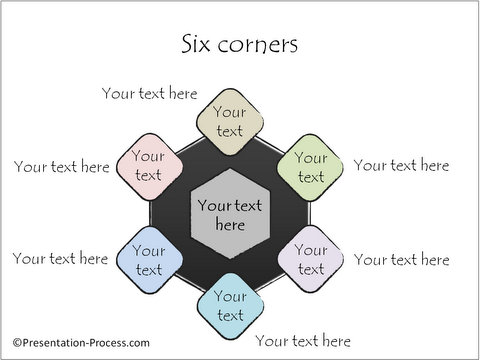 Six Outcomes | Branching Outcomes

Core and Four Outcomes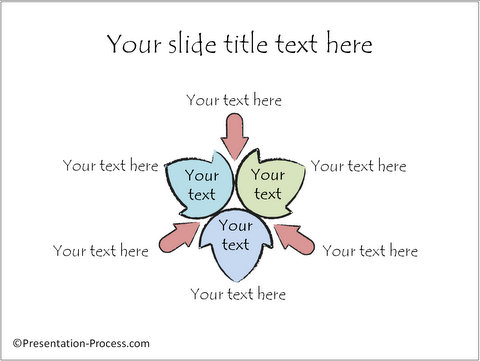 Triangle Shaped Models

Triangular Consulting Model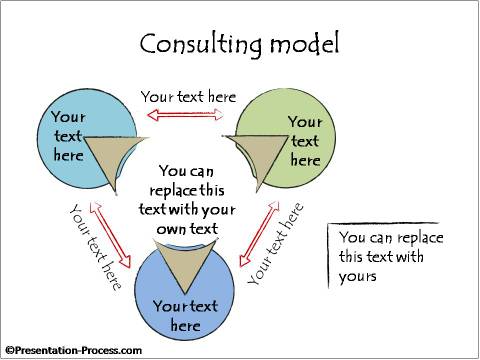 Divided Triangle | Hierarchy Pyramid

Three Corner Stones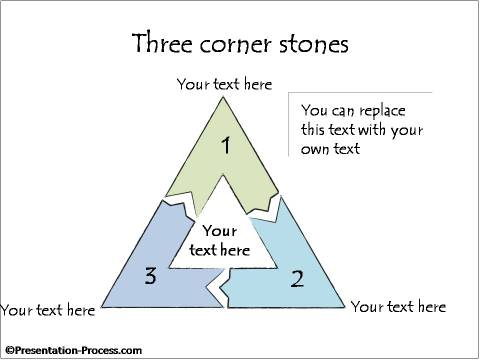 Three Connected Points Diagram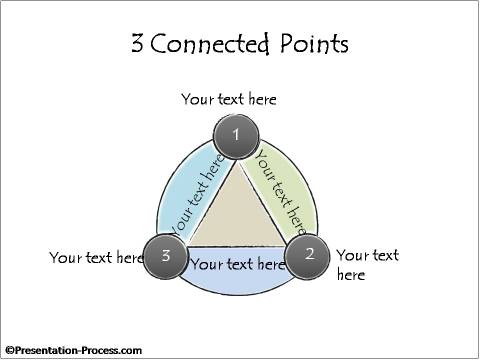 Interrelated Factors | Interconnected Reasons

Triangular Process Diagram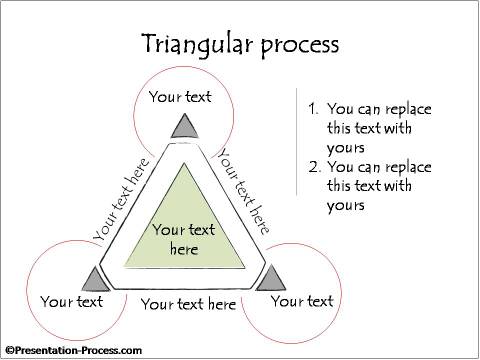 Cycle Around a Triangular Sore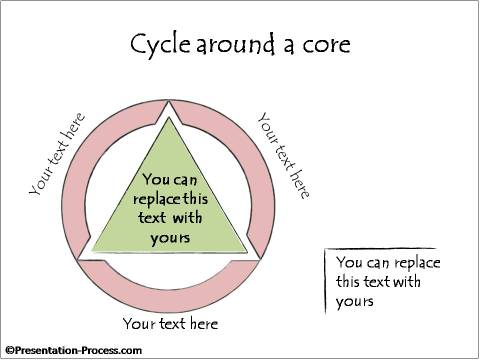 Wheel Diagrams
Circular Related Factors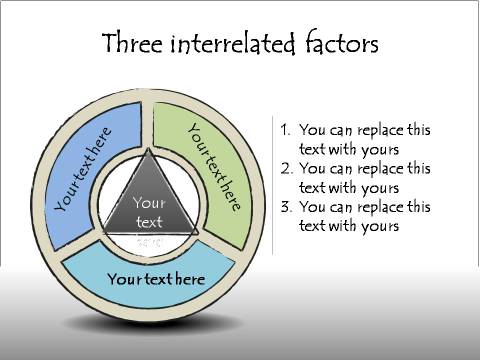 Hand Drawn Wheel Diagrams with 4 Parts

Diagram with 4 Quarters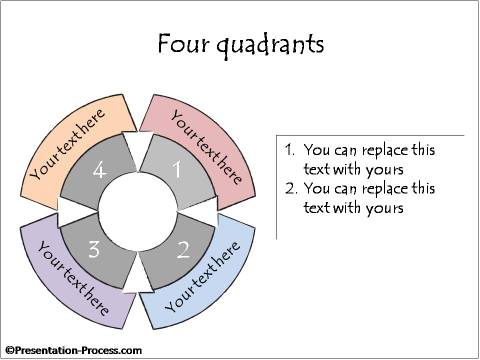 Sketched Circle Diagram | Layered Wheel Diagram

Hexagonal Model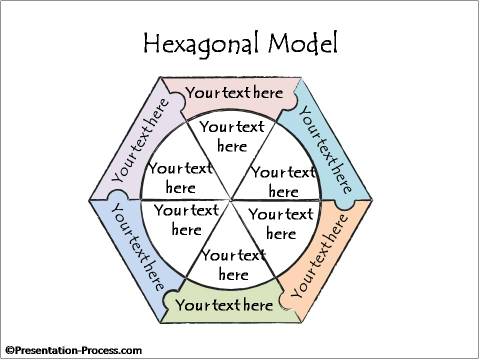 Five Factors |3 Layered Model

5 Points Circular Model

2 Layered Circles | Wheel Diagram

Hand Drawn Circular Model

2 Layered Cycle Diagram| Points and Related Ideas

Octagonal Model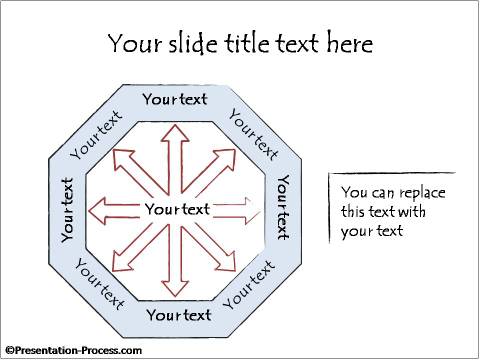 Four Directions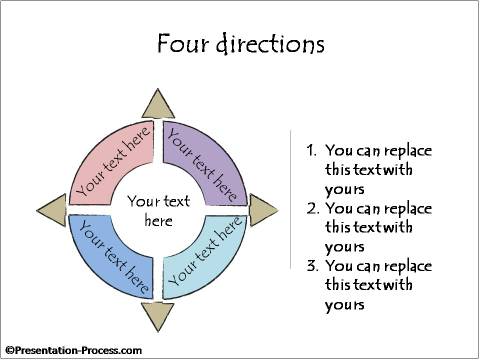 About Cause and Effect Diagrams:
This diagram is used when evaluating different causes relating to a problem. The result is used to evaluate the problem and arrive at a solution. While original developed for quality control, a cause effect model can be used for multiple purposes like:
Finding the root cause of a problem
Identifying the bottlenecks in a processes
Identify the location and reason for a process not working as it should.
Forecasting the effect of a change on the business or product.
This section has a variety of diagrams you can use for problem analysis.
About Wheel Diagrams:
In the PowerPoint hand drawn pack, you'll find wheel diagrams, circle diagrams, cycle diagrams and layered diagrams. While many of these were typically used in Engineering and Manufacturing related processes, simpler forms of these diagrams can be used for any business presentation.
About Hand Drawn Pack:
These editable hand drawn graphics, hand made, pictographic, scribble effect, & sketch style diagrams help provide a variety to your presentations, especially training, e-learning content.
Return to Top of PowerPoint Hand Drawn Models Page 3
Share Your Comments
comments